#NISODProfiles – Jonathan Sparks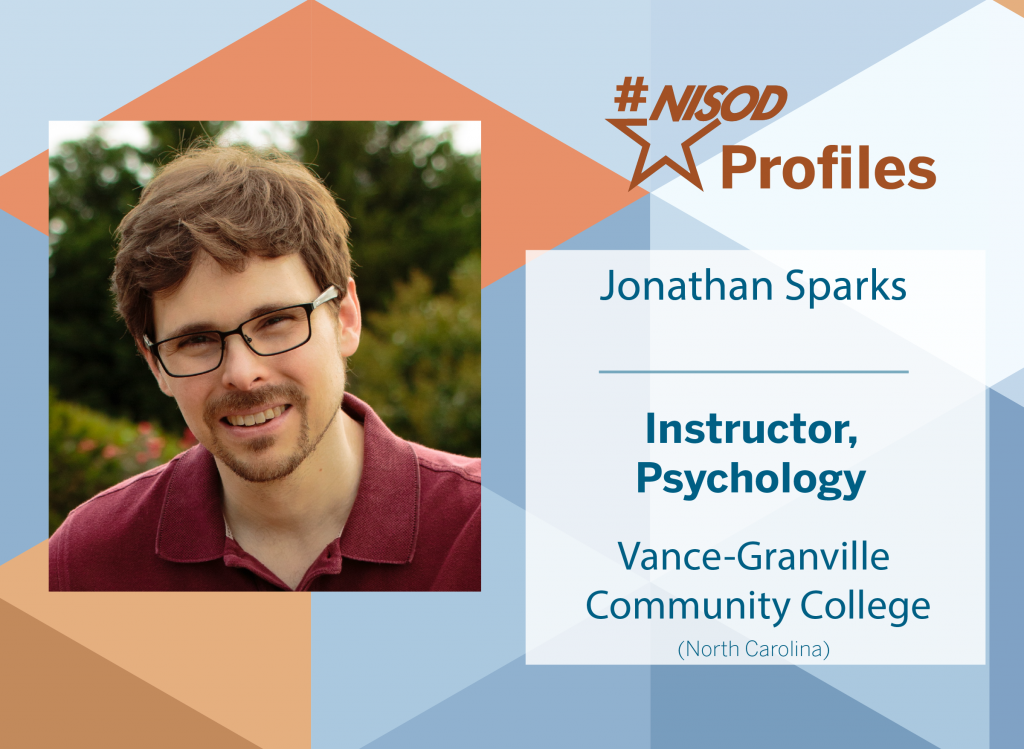 "My favorite aspect of being a community college instructor is being able to make a tangible difference in the lives of so many. It is especially rewarding to be a part of the pathway to success for students who never thought they could attain a college degree."
#NISODProfiles | September 10, 2020
How long have you been an educator?
21 years.
What is your favorite part about being a community or technical college educator?
My favorite aspect of being a community college instructor is being able to make a tangible difference in the lives of so many. It is especially rewarding to be a part of the pathway to success for students who never thought they could attain a college degree.
What is your best piece of advice for new or existing colleagues at community or technical colleges in your field?
Above all, show students that you care, and the rest will follow.
How do you connect with your students?
I connect with my students by demonstrating genuine warmth, getting to know them on a personal level, and by making sure they know they are always welcome in my office.
If you could have dinner with anyone, who would it be and why?
One of my research interests is the impact of technology, especially social media, on human behavior. Because of this, I would love to have dinner with the world's leading expert on the topic, MIT professor Sherry Turkle. In a perfect world, the always-prescient Neil Postman would be able to join us.
Every month, NISOD profiles faculty and staff from our member colleges who are doing extraordinary work on their campuses. #NISODProfiles offer a direct connection to your colleagues from across the world who exemplify NISOD's mission of improving teaching, learning, and leadership.