NISOD is a membership organization committed to promoting and celebrating excellence in teaching, learning, and leadership at community and technical colleges. NISOD provides budget-friendly, high-quality, and faculty-focused programs and resources for community and technical colleges that want to make the most of their professional development dollars. For over 40 years, NISOD has aligned a wide array of benefits with the needs of our members, which explains why the American Association of Community Colleges named NISOD, "The country's leading provider of professional development for community college faculty, staff, and administrators."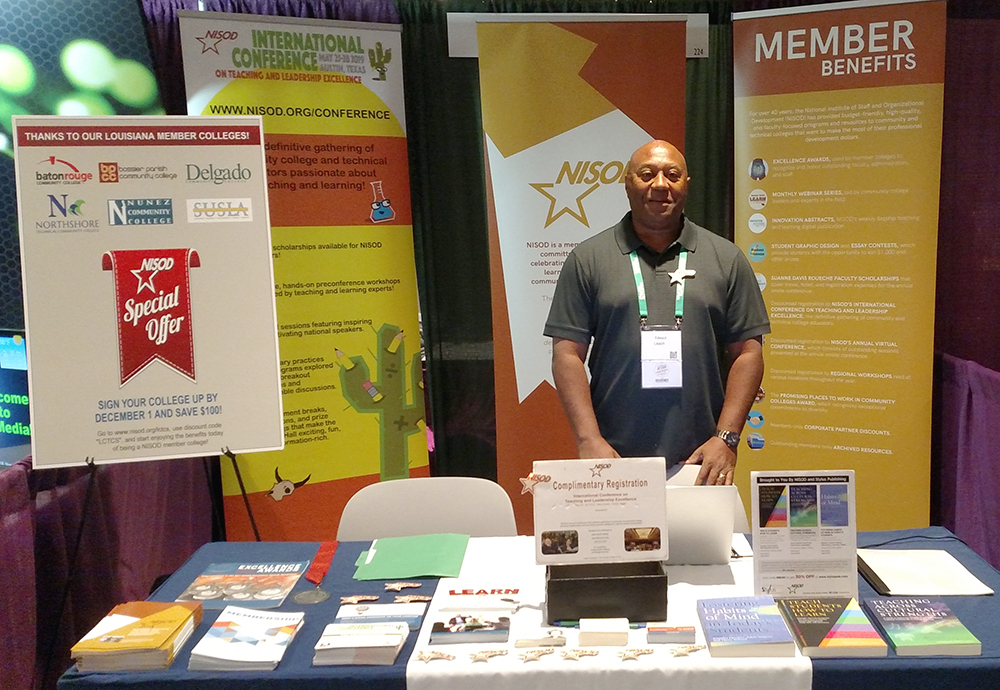 Stop by NISOD's exhibit hall booth and say hello!
Here's where we'll be next:

Latest Innovation Abstracts and Webinars
Volume XLII, No. 24 | July 2, 2020 Teachable Moments Creating teachable moments that engage and connect students with course content is paramount for student success and can be more difficult to [...]
Volume XLII, No. 23 | June 25, 2020 Staying Connected When Virtual Becomes Reality: Transitioning to All Online As Director of eLearning for Copiah-Lincoln Community College (CLCC), I am tasked with managing [...]
Five Simple Ways to Improve Engagement in College Success Courses for Better Outcomes In October 2018, EdSurge released the research study "Measuring Up: How Community Colleges Define, Measure and Support Student Success." This [...]
Get Started With NISOD:
NISOD's Weekly Digest is a newsletter containing curated current events, information, advice, insights, and other resources designed to inform and inspire community and technical college educators as they serve their students, colleagues, and communities.