NISOD is a membership organization committed to promoting and celebrating excellence in teaching, learning, and leadership at community and technical colleges. NISOD provides budget-friendly, high-quality, and faculty-focused programs and resources for community and technical colleges that want to make the most of their professional development dollars. For over 40 years, NISOD has aligned a wide array of benefits with the needs of our members, which explains why the American Association of Community Colleges named NISOD, "The country's leading provider of professional development for community college faculty, staff, and administrators."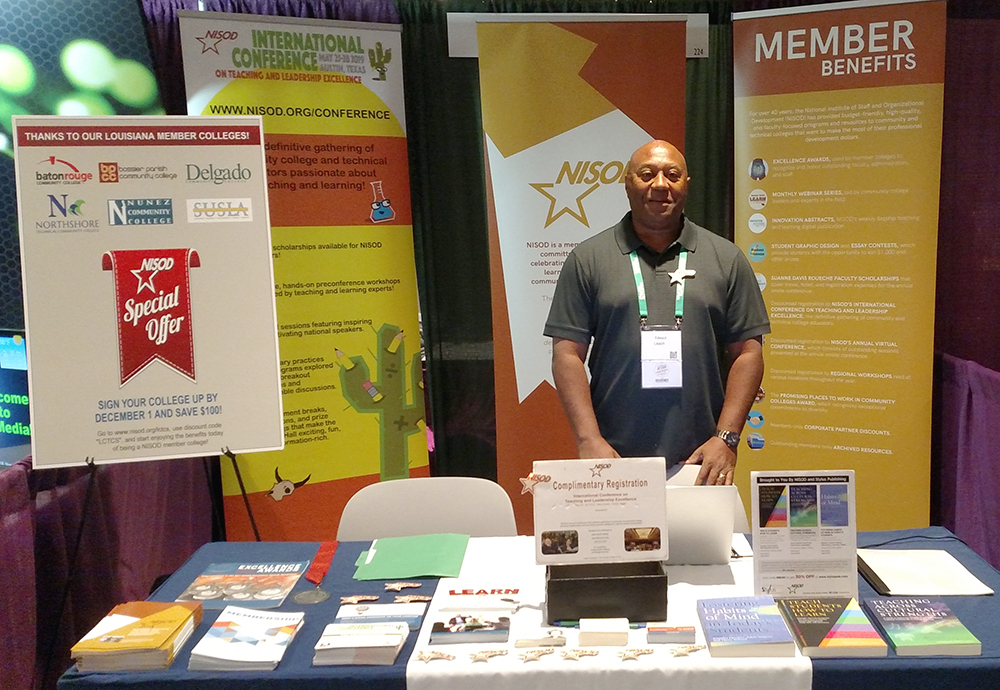 Stop by NISOD's exhibit hall booth and say hello!
Here's where we'll be next:

Latest Innovation Abstracts and Webinars
Volume XLI, No. 31 | August 22, 2019 The First Day of Class One of the most important times in the semester is the very first day of class. The first class [...]
Volume XLI, No. 30 | August 15, 2019 Faculty Onboarding: Lessons Learned From Creating a Program From Scratch When students begin college for the first time, many of them are unsure of [...]
Volume XLI, No. 29 | August 8, 2019 This Essay About Analogies Is a Lot Like an Old Man at a Country Store: It's Filled With Useful Information Occasionally, the content we [...]
Get Started With NISOD:
NISOD's Weekly Digest is a newsletter containing curated current events, information, advice, insights, and other resources designed to inform and inspire community and technical college educators as they serve their students, colleagues, and communities.