For community and technical colleges that want to make the most of their professional development dollars, NISOD provides budget-friendly, high-quality, and faculty-focused programs and resources. For over 40 years, NISOD's customer-focused approach has helped align our wide array of benefits with the needs of our members, which explains why the American Association of Community Colleges named NISOD, "The country's leading provider of professional development for community college faculty, staff, and administrators."
Membership has its benefits!
NISOD provides excellent resources that allow MVC administrators, faculty, and staff to remain current in research, obtain necessary professional development, and stay abreast of the ever-changing world of leadership, teaching, and learning.

Dr. Robert Garza, President, Mountain View College
NISOD on the Road
Stop by NISOD's exhibit hall booth and say hello!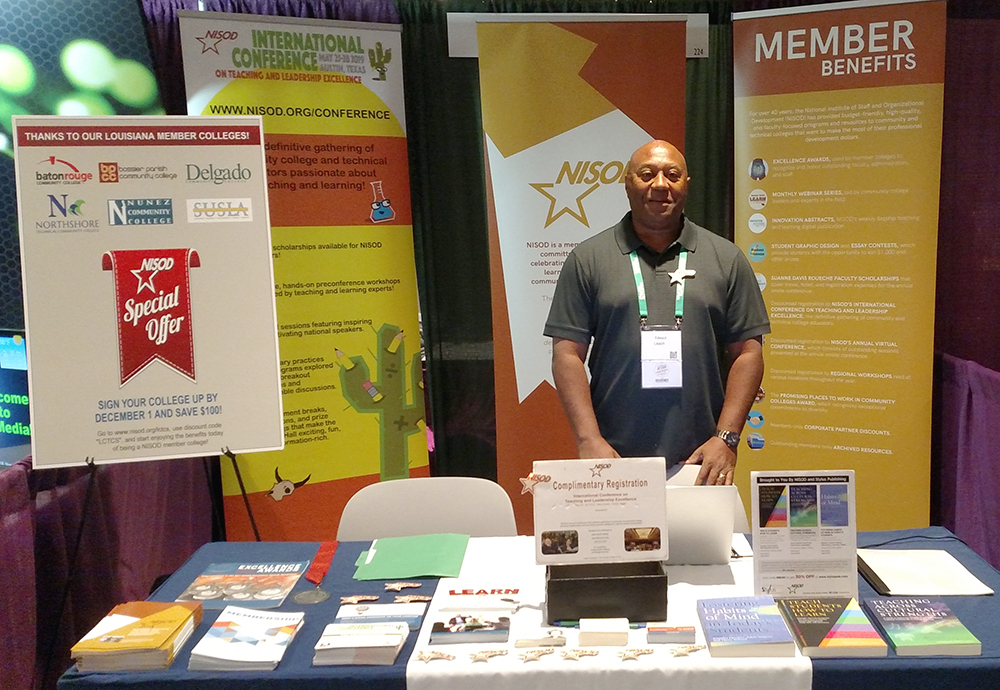 Engage With NISOD's Latest Innovation Abstracts and Webinars!
Minority-Serving Community College Communities of Practice: Career Pathways for Students of Color The design and implementation of career pathways are critical to advancing the achievement of students of color at community colleges. During this [...]
Volume XL, No. 34 | October 18, 2018 Using the Fraud Triangle to Understand Academic Dishonesty A colleague once complained to me that he caught a student cheating on an exam in [...]
Volume XL, No. 33 | October 11, 2018 Metacognition Can Save Our Students Technology has forced many educators to reimagine their classrooms, curriculums, and instructional practices. Educators have had to confront the [...]