For community and technical colleges that want to make the most of their professional development dollars, NISOD provides budget-friendly, high-quality, and faculty-focused programs and resources. For 40 years, NISOD's customer-focused approach has helped align our wide array of benefits with the needs of our members, which explains why the American Association of Community Colleges named NISOD, "The country's leading provider of professional development for community college faculty, staff, and administrators."
Sign your college up today and everyone on your campus can start enjoying the benefits of being a NISOD member. New members also receive one complimentary registration (a $585 value) to NISOD's annual conference. Membership dues are based on student FTE (see below).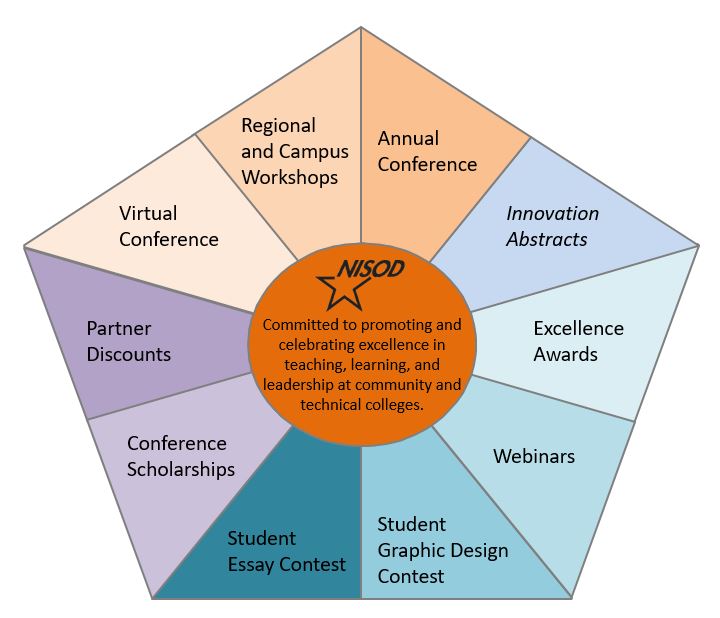 | FTE Range* | Dues |
| --- | --- |
| < 1,500 | $825 |
| 1,500 – 5,000 | $1,025 |
| 5,001 – 7,500 | $1,125 |
| > 7,500 | $1,175 |
*Unduplicated headcount, the actual number of individual students enrolled. Students may be enrolled in one or more classes, but they are counted only once.
System/district membership is for central administrative offices only. It is the system/district office that will be considered a NISOD member. Campuses/colleges within a member system/district are not considered NISOD members, unless the campus/college is also a dues-paid member. NISOD offers complimentary membership to any system/district office when all the campuses/colleges within that system/district are NISOD members.