A Host College and NISOD work together to invite faculty, administrators, and staff from area colleges to attend a workshop.
Ideal host sites are those where there are numerous community and technical colleges within a short driving distance (i.e., 3-4 hours or less).
Preferably, workshops are confirmed at least three months in advance to allow for adequate marketing/promotion.
Host College suggests ideal dates based upon local community colleges' and other event schedules/calendars.
Although other arrangements can be made, workshops are typically held on a Friday from 10:00 a.m. – 3:00 p.m. with a 12:00 – 1:00 p.m. lunch provided by NISOD.
Host College provides a meeting room (with desks/tables) large enough to hold ~100 people.
Host College provides Wi-Fi and audiovisual equipment (e.g., projector, screen, and possibly microphone and speakers, depending on audience size).
Host College either (1) has a culinary/catering program from which NISOD can purchase lunch or (2) can connect NISOD with a local caterer from whom NISOD can purchase lunch.
As an incentive for hosting a workshop, participants from the Host College receive a significant registration discount (see below).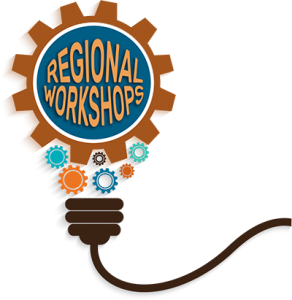 | Early Registration | Rate |
| --- | --- |
| Member College | $159.00 |
| Non-Member College | $209.00 |
| Host College (Member) | $129.00 |
| Host College (Non-Member) | $179.00 |
| Late Registration | Rate |
| --- | --- |
| Member College | $209.00 |
| Non-Member College | $259.00 |
| Host College (Member) | $179.00 |
| Host College (Non-Member) | $229.00 |