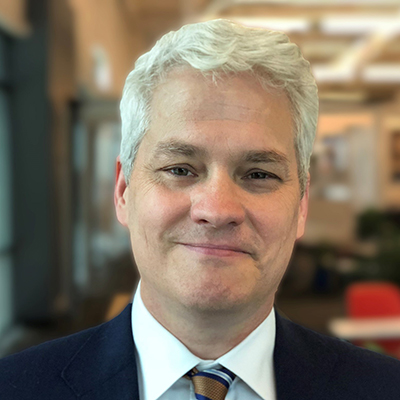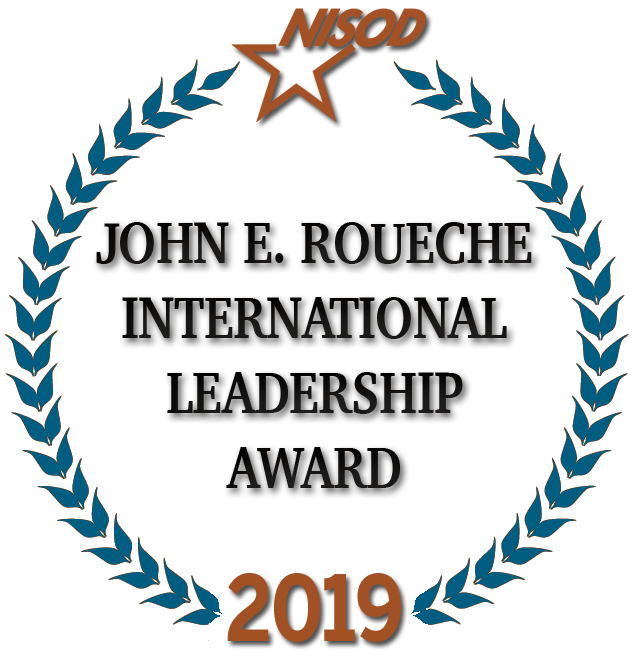 Dr. John O'Brien
The History of the Future of Educational Technology
Reflecting on history and our tendency to ignore it in our forward-looking work, EDUCAUSE President and CEO John O'Brien invites us to consider the "history of the future" of higher education technology. He explores engaging "paleofuture" artifacts—for example, 19th century predictions of what technology would be like in the year 2000—and argues that there is much to learn from these glimpses into the history of the future.
Dr. John O'Brien serves as the president and CEO of EDUCAUSE, a nonprofit association whose mission is to advance higher education through the use of information technology. Throughout his 25-year career in higher education, John has deeply engaged with the IT and educational technology sectors. Most recently, John served as senior vice chancellor for academic and student affairs at Minnesota State Colleges and Universities (MnSCU), the fourth largest higher education system in the country. In this position, John was dedicated to ensuring student success and implemented strategic changes to help MnSCU adapt to the changing needs of higher education. Prior to this role, John served as president of North Hennepin Community College (NHCC) from 2010 to 2013. Before joining NHCC, he was director of MnSCU's "Students First" initiative, a systemwide effort that redesigned online systems to better meet students' needs related to searching for a college or university, program or course, as well as applying for admission, registering for courses, and viewing or paying tuition bills. John's past experience also includes four years at Century College serving as chief academic officer and subsequently as acting president. John also served as associate vice chancellor of instructional technology at the MnSCU system office. In addition to his experience as a higher education executive, John is an award-winning teacher at the college and university level. He was a faculty member at Normandale Community College, Augsburg College, the University of Minnesota, the University of St. Thomas, and Augustana College (South Dakota). John holds a bachelor's degree in English and English education from Augustana College, a master's degree in Anglo-Irish Literature from the University of Dublin (Trinity College), and a doctorate in English from the University of Minnesota.
The John E. Roueche International Leadership Award honors John's service to The University of Texas at Austin and recognizes his role as the founder of NISOD four decades ago. Dr. Roueche also held the Sid Richardson Regents Chair and served as Director of the Community College Leadership Program for over four decades.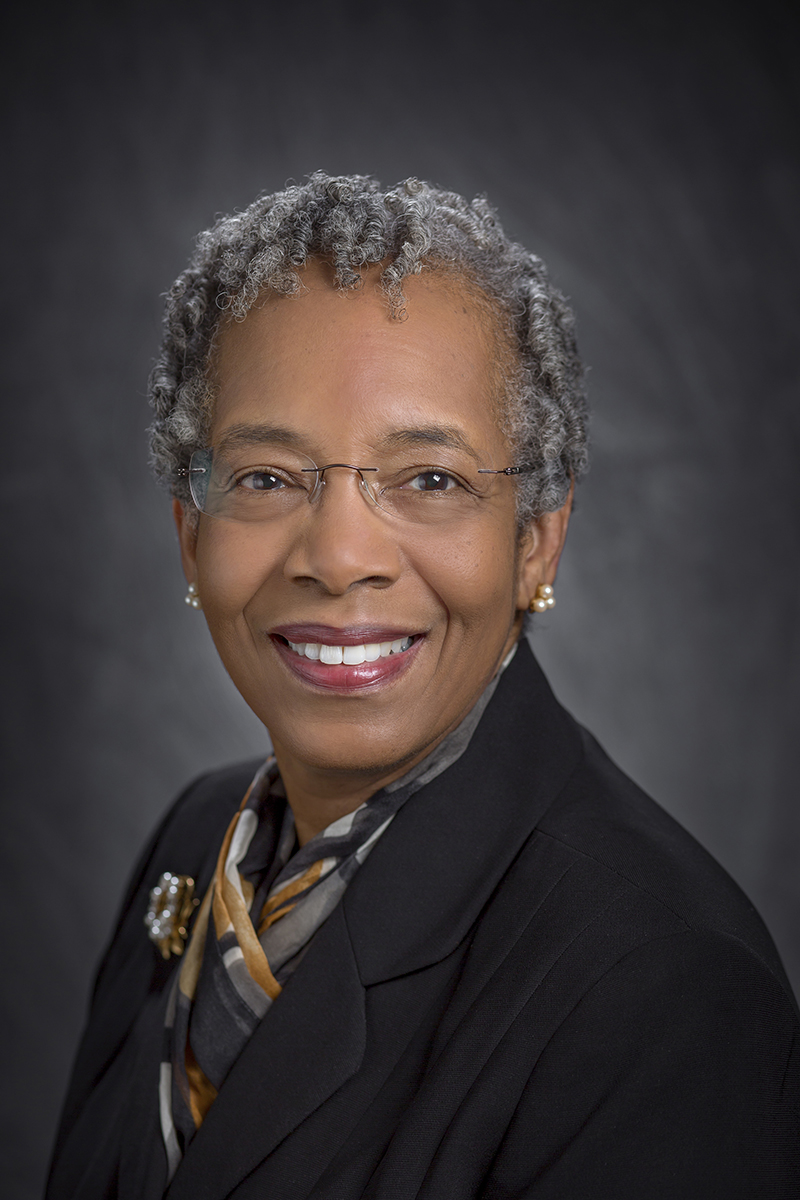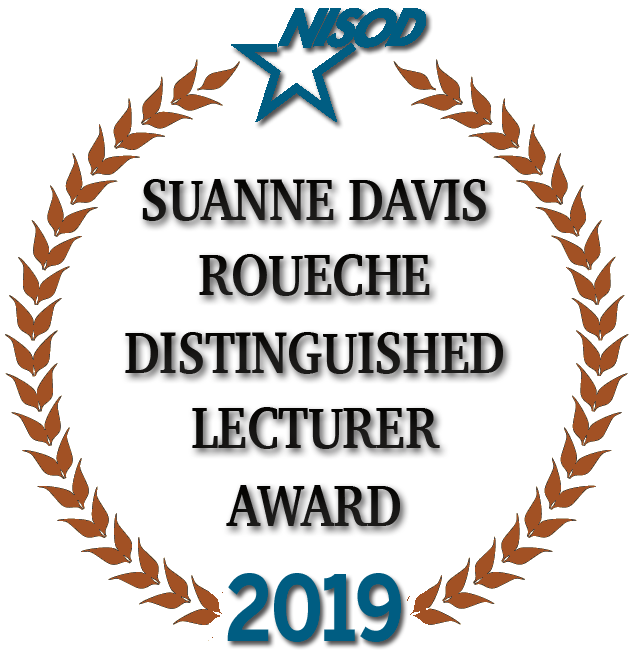 Dr. Saundra Yancy McGuire
Metacognition: The Key to Equity and Excellence for All Students
21st Century students come to college with widely varying academic skills and motivation levels. During this session, chemistry professor, learning strategist, and author Dr. Saundra Yancy McGuire explains why many students come to college woefully unprepared and have difficulty achieving student learning outcomes. She also discusses cognitive science research-based strategies that facilitate conceptual, transferable learning that can close the achievement gap plaguing many of our institutions.
Dr. Saundra Yancy McGuire is the Director Emerita of the Center for Academic Success and retired Assistant Vice Chancellor and Professor of Chemistry at Louisiana State University. She has delivered keynote addresses or presented workshops on effective learning strategies at over 400 institutions in 46 states and nine countries. Prior to joining LSU, Dr. McGuire spent eleven years at Cornell University where she received the coveted Clark Distinguished Teaching Award. Dr. McGuire has also held faculty positions at Alabama A&M University and the University of Tennessee at Knoxville. Her best-selling book, Teach Students How to Learn, was co-published in association with NISOD and released by Stylus Publishing in 2015. The student version of this book, Teach Yourself How to Learn, was released in January 2018.
Dr. McGuire's most recent accolades include the 2017 American Chemical Society Award for Encouraging Disadvantaged Students to Pursue Careers in the Chemical Sciences and induction in 2017 into the LSU College of Science Hall of Distinction. She received the 2016 American Association for the Advancement of Science Lifetime Mentoring Award in recognition of her success at increasing the diversity of the Ph.D.-level workforce in the field of chemistry. In 2014, Dr. McGuire received the Lifetime Achievement Award from the National Organization for the Professional Advancement of Black Chemists and Chemical Engineers. She is an elected Fellow of the American Chemical Society, the American Association for the Advancement of Science, and the Council of Learning Assistance and Developmental Education Associations. The Presidential Award for Excellence in Science, Mathematics, and Engineering Mentoring was presented to her in a White House Oval office ceremony.
Dr. McGuire received her B.S. degree, magna cum laude, from Southern University in Baton Rouge, LA, her Master's from Cornell University, and her Ph.D. from the University of Tennessee at Knoxville, where she received the Chancellors Citation for Exceptional Professional Promise.
The Suanne Davis Roueche Distinguished Lecturer Award is named for Suanne Davis Roueche, who served as NISOD's director for nearly 20 years.