Explore the issues, innovation, and insights of today to deliberate about what's needed to drive change for tomorrow.
A one-day, invitation-only community and technical college leadership event that takes place on Monday, May 25. Participation is complimentary and exclusive to executive leaders who are registered for NISOD's International Conference on Teaching and Leadership Excellence.
Facilitators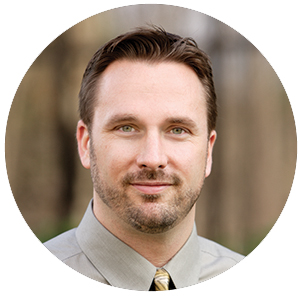 Dr. Mark David Milliron is Co-Founder and Chief Learning Officer of Civitas Learning, a social-purpose corporation committed to using the best of data science and design thinking to help students learn well and finish strong on educational pathways. An award-winning leader, author, speaker, and consultant, Mark works with universities, community colleges, K-12 schools, foundations, corporations, associations, and government agencies across the country and around the world.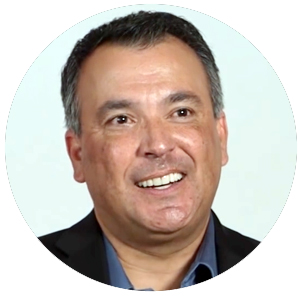 Dr. Gerardo E. de los Santos is a Senior Fellow for Civitas Learning. Prior to joining Civitas, Gerardo worked at the League for Innovation in the Community College for nearly 17 years, presiding for over a decade as President and CEO. A sought-after speaker in higher education, Gerardo has authored and co-authored over 50 publications, including The Key Trends in Community Colleges Report.
Sessions
Leading Access, Success, and Equity Innovation in Community Colleges
As student success and completion efforts continue to serve as top priorities for community colleges, keeping access and equity central to our work is critical. This session explores how community college leaders are working toward balancing success, assess, and equity through integrated planning, policy, and practice. In addition, session presenters share models, practices, and resources that have increased student success outcomes, while promoting access and equity.
Leading Change in Learning Modalities: Online, Blended, Competency-Based, and More
Today's ever-evolving learning modalities provide great opportunities to reach a growing population of students that expect us to keep up with their diverse learning needs. Session participants explore these great opportunities to serve students through multiple modalities and discuss the reality that we need to have a much better understanding about how we deliver learning, for whom, and to what end.
Guided Pathways, Precision Engagement, and Student Experiences
There is a great deal of energy and urgency surrounding community college efforts to put in place or strengthen student-success pathways. Numerous national, state, and local initiatives focus on providing students with a clearer understanding of their purpose, as well as their academic and/or career roadmap. The presenters discuss guided pathways models, as well as precision student engagement. In addition, student success outcomes and student experiences are shared.
Institutional Finance, Advancement, and Fundraising
As funding for community colleges at multiple levels continues to decline, creative and alternative funding needs are on the rise. To this end, community college leaders, now more than ever, must have stronger financial acumen, as well as effective fundraising and advancement understanding and skills. During this session, the presenters share successful models, practices, and experiences that support student success, access, and completion.
Politics, Policy, and Change Management: Bringing It All Together in Education Ecosystems
The effectiveness of a community college's culture is often a direct reflection of how well its politics, policy, and change management are integrated within a regional education ecosystem that includes K-12, community colleges, universities, and workforce learning providers. The degree to which these critical and ever-changing dynamics work in support of each other is the difference between shared cultural and political understandings and alignments. The presenters explore and provide examples of strategies for "bringing it all together."
Upper-level administrators
sharing real-world solutions
to today's demanding
campus challenges.
"The Administrator Series was great. It hit on topics related to each of the colleagues with whom I attended the sessions. We could begin to collaborate and really define our responsibilities better. I took home many takeaways that I have already started implementing."

Vivian Elder, Dean, Academic Services, Ozarks Technical College