More information about the 2018 Administrator Series will be available soon.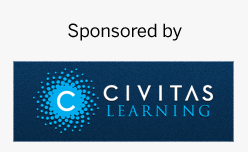 The Administrator Series is a one-day leadership event that takes place on Monday, May 28, 2018, in conjunction with NISOD's International Conference on Teaching and Leadership Excellence.
Recognizing that the development and availability of well-prepared leaders is vital to the continued success of community and technical colleges and their students, the Administrator Series is designed to deliver content and activities that ensure executive leaders connect with each other and national thought leaders to address important issues facing today's high-level administrators.
Administrator Series participants can expect:
Insightful, inspiring, and thought-provoking discussions about challenges facing leaders of community and technical colleges across every geography, type, and size;
Valuable connections through networking activities involving executive-level participants; and
Actionable guidance from experts across a variety of topics.
Participation is complimentary and exclusive to executive leaders who are registered for the conference. We look forward to having you join us in our continuing efforts to connect, inspire, and educate community and technical college executive leaders. Space is limited, and we expect interest in the Administrator Series to exceed capacity again this year.