#NISODProfiles – Sylvia Withers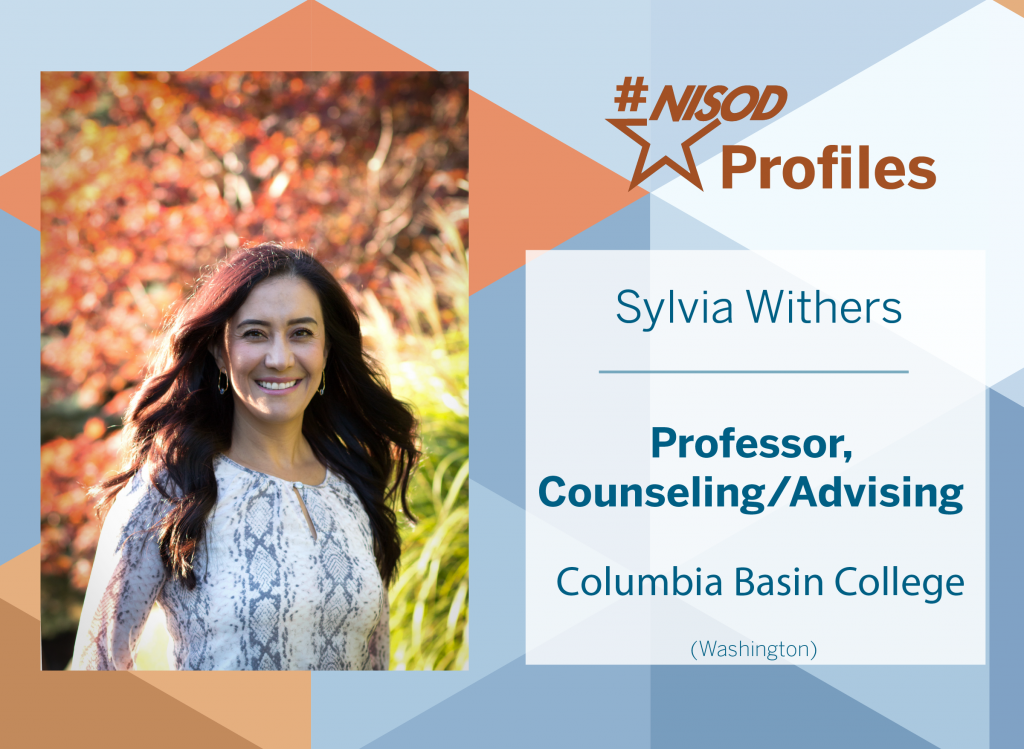 "I am honored to participate in the development of students' growth and learning. I especially enjoy working with first-generation students."
#NISODProfiles | March 18, 2021
How many years have you been teaching?
I have been teaching for eleven years.
What is your favorite part about being a community or technical college educator?
I am honored to participate in the development of students' growth and learning. I especially enjoy working with first-generation students.
What is your best piece of advice for new or existing colleagues at community or technical colleges in your field?
For new or existing colleagues, continue learning, growing, and adapting in your career as it will make you an invaluable asset to your students.
How do you connect with your students?
I connect with students in various ways, including face-to-face instruction, social media, texting, my college's LMS, and email. I try to find the best option for each individual student.
Share a memorable teaching experience and explain why it was so impactful.
The impact of resilience and strength demonstrated by one of my students has left an unforgettable memory. She was a first-generation student who could barely speak English and who had left her country due to violence. She was determined to graduate no matter the obstacles. Her perseverance led her to graduate and transfer to a four-year institution. To this day I am reminded of her and the resilience she demonstrated during her time at Columbia Basin College.
Every month, NISOD profiles faculty and staff from our member colleges who are doing extraordinary work on their campuses. #NISODProfiles offer a direct connection to your colleagues from across the world who exemplify NISOD's mission of improving teaching, learning, and leadership.