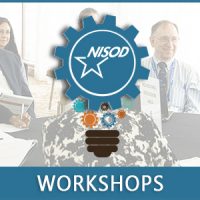 Educational Psychology Crash Course: Encouraging a Culture of Continued Improvement

Whether you teach biology, English, nursing, or otherwise, there is an art to the type of teaching that leads to student motivation, persistence, and, ultimately, success. The field of educational psychology is dedicated to the study and dissemination of teaching and learning methodologies that transcend academic discipline. If you did not take a course in educational psychology in graduate school, or if you want to brush up on some of the best ways to encourage student success, this workshop is for you! The workshop introduces participants to the basic tenets of metacognition, self-reflection, and performance feedback.

Developing a classroom culture of continued improvement that values iteration and refinement takes careful cultivation and leveraging of one of the most powerful concepts within teaching and learning: metacognition. To be effective learners, students need to "think about their thinking" and accurately identify pitfalls, barriers, and opportunities for improvement. As such, the intentional incorporation of self-reflection activities throughout course proceedings is key to student success. The final step in supporting true self-reflection on the part of our students is the use of performance feedback.

By the end of this workshop, participants are able to:

Detail the theoretical underpinnings, main tenants, and specific examples of metacognition, self-reflection, and performance feedback.
Conceptualize dedicated and continual opportunities for students to self-reflect in specific and accurate ways in their courses.
Use growth-oriented performance feedback to support student success.

Activities:

Experience metacognition, self-reflection, and performance feedback via dynamic, yet structured discussions centered on real classroom examples that illuminate the importance of each strategy as it relates to student success.
Engage in lively metacognition exercises to lay the foundation for how a deep understanding of cognition can be leveraged to increase course success.
Identify opportunities for incorporating self-reflection into individual courses and develop several specific examples that can be used immediately.
Practice providing performance feedback with classroom examples and assess each other's feedback to further refine their use of this methodology.

About the Facilitator

Elizabeth A. Mosser, Associate Dean, Academic Operations, Harford Community College Elizabeth A. Mosser, an educational psychologist, completed her initial graduate work at The Ohio State University (OSU) where her research focus was on how students, particularly adolescents, can be better self-regulated. She then spent a great deal of time in the classroom at OSU, as well as at Columbus State Community College, and realized early on that her true passion is teaching. For several years, Ms. Mosser split her time between Harford Community College and Towson University, with some time also spent at Howard Community College. She joined the full-time faculty at Harford Community College in 2014. Ms. Mosser is an active proponent of the Universal Design for Learning approach to curriculum development and has facilitated many UDL-related workshops, conference presentations, and keynote addresses on the subject. Most recently, Ms. Mosser moved into the leadership role of Associate Dean for Academic Operations at Harford Community College, co-leading the Achieving the Dream movement on campus and helping to foster consistency and innovation across academic divisions.