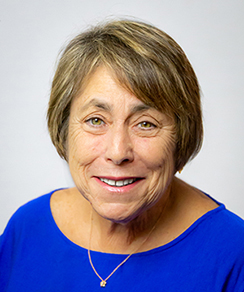 Dr. Martha Kanter
Restoring the Soul of the Nation
Dr. Martha Kanter leads College Promise, a national, non-partisan, non-profit initiative to increase college access, affordability, quality, and completion in American higher education.
She is also a Senior Fellow at New York University's Steinhardt Institute for Higher Education Policy. Dr. Kanter specializes in policy efforts to identify and apply innovative, evidence-based education interventions, financing models, and behavioral incentives to raise America's high school and college graduation rates.
From 2009-2013, Dr. Kanter served as the U.S. Under Secretary of Education, overseeing all federal postsecondary statutory, regulatory, and administrative policies and programs, including the $175-billion annual federal student aid programs, higher education, adult education, career-technical education, international education, and six White House Initiatives. From 1993-2009, Dr. Kanter was president of De Anza College and then chancellor of the Foothill-De Anza Community College District in Silicon Valley, California. She began her career as an alternative high school teacher in Lexington, MA.
Dr. Kanter holds a B.A. degree in Sociology from Brandeis University, an M.Ed. from Harvard University, and an Ed.D. from the University of San Francisco.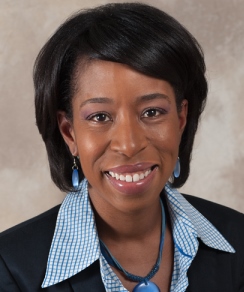 Dr. Eboni M. Zamani-Gallaher
Equity Consciousness in Community Colleges: The Call for Advancing Racially Just Student Experiences and Outcomes
Dr. Eboni M. Zamani-Gallaher is Professor of Higher Education and Community College Leadership and the Director of the Office for Community College Research and Leadership at the University of Illinois at Urbana-Champaign. Zamani-Gallaher previously served as Associate Head of the Department of Education Policy, Organization, and Leadership and Associate Dean of the Graduate College at the University of Illinois at Urbana-Champaign. She currently serves as the Executive Director of the Council for the Study of Community Colleges.
Dr. Zamani-Gallaher holds a PhD in Higher Education Administration with a specialization in Community College Leadership and Educational Evaluation from the University of Illinois at Urbana-Champaign. Her teaching, research, and consulting activities largely include the psychosocial adjustment and transition of marginalized collegians, transfer and access policies, and student development and other services at community colleges.
Dr. Zamani-Gallaher is a recipient of the Council for the Study of Community Colleges Senior Scholar Award (2017), is an American College Personnel Association (ACPA) Senior Scholar (2018) and ACPA Diamond Honoree (2017), as well as the Association for the Study of Higher Education (ASHE) Council on Ethnic Participation (CEP) Founder's Service Award recipient (2018) and the ASHE-CEP Mildred B. Garcia Senior Exemplary Scholarship Awardee (2009). In 2019, Dr. Zamani-Gallaher was recognized by the National Association of Student Personnel Administrators as the recipient of the Community College Research Award and honored by the National Institute for the Study of Transfer Students with the Transfer Catalyst Award. Dr. Zamani-Gallaher served as President of the Council for the Study of Community Colleges, an affiliate of the American Association of Community Colleges (2013-2014), and was Director for Research and Scholarship for ACPA (2015-2017).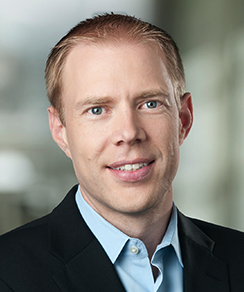 Patrick Methvin
The Fierce Urgency of Now: Transforming Higher Education Through Equity, Innovation, and Value
Patrick Methvin, director of Postsecondary Success in the United States Program of the Bill & Melinda Gates Foundation, oversees work designed to significantly increase the number of Americans achieving a post-high school credential and eliminate race, ethnicity, and income as predictors of educational success.
Previously, Patrick served as deputy director for the Postsecondary Success strategy, focusing on the adoption and scaling of innovations associated with improving student success and institutional sustainability. Prior to joining the foundation in 2013, Patrick served as a principal in the Boston Consulting Group's Social Impact and Consumer Goods practice areas. In the Social Impact practice, Patrick supported higher education institutions in managing operating model changes necessitated by their rapidly changing funding environments. He also supported K-12 transformation at the state, district, and charter school organization levels.
Patrick holds an MBA from the Wharton School, a Masters in Educational Leadership from the University of Pennsylvania, and a BA in Economics and Political Science from the University of North Carolina, where he was a Morehead Scholar.