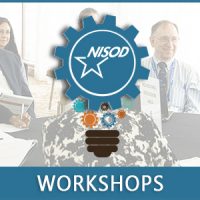 Designing and Delivering Inclusive Courses

Inclusive courses require intentionality during planning and teaching. Participants explore integrated course design to create inclusive syllabi and assessments that center on course learning outcomes. Participants are encouraged to bring a current syllabus and assessment to revise. Participants also examine a variety of inclusive pedagogical practices and assess their own teaching using research on building community and validation. This workshop models interactive learning in the remote environment with an emphasis on practice and application.

Design

Designing an inclusive syllabus.
Creating inclusive assessments.

Delivery

Establishing a community where students feel known, acknowledged, accepted, and are able to contribute and feel comfortable doing so.
Assessing the use of validating practices.
Managing hot moments.
Developing an action plan.

About the Facilitator

Gena Merliss is Coordinator of Monroe Community College's Teaching and Creativity Center. Gena works with faculty to develop critical reflection in order to improve instruction and student learning. Prior to her current role, Gena taught developmental math and integrated reading and writing as an Assistant Professor. In that position, Gena experimented with many different strategies to help students develop non-cognitive skills and self-awareness. Gena earned a Master's degree in Education from the University of Pennsylvania. She also holds a Bachelor's in Biological Anthropology from Swarthmore College.

Renee Dimino, associate professor and SUNY Guided Pathways project director, works with community colleges across SUNY to support their work implementing guided pathways. In her faculty role, she has worked to redesign developmental education, teaches College Success (COS) courses, oversees the COS program, and coordinates COS adjunct faculty. She values reflective practice and has a passion for student success and faculty development. Renee holds a bachelor's degree in education from SUNY Geneseo and a master's degree in education from SUNY Brockport.