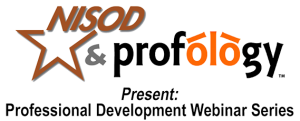 Community Colleges and Educational Technology: What Lies Ahead
It is critical for community colleges to look ahead to see what technology advances will impact their institutions. This webinar examines the trends, challenges, and emerging technologies in the coming five years that will impact faculty, staff, and administrators in higher education. Technologies considered during this webinar include learning analytics, flipped classrooms, quantifiable self, games and gamification, and more. The webinar draws upon the findings of technology experts included in the following New Media Consortium publications: Higher Education Horizon Reports and the Technology Outlook for Community, Technical, and Junior Colleges 2013-2018.
Larry Miller, Senior Director, Community College Relations, The New Media Consortium
Only those attending the LIVE webinar will receive a certificate of attendance. Thank you!
---
Documents accompanying webinar: