Everyone Communicates, But Few Connect: Effectively Engaging Today's Learner
Description
Communication: It can either build a school community up or tear it down. As instructors, you set the tone in the classroom by how you approach your work and students. Through your actions, you communicate your character, credibility, and convictions. Today's students need to be convinced about your passion before they put passion into their own work. To be an effective instructor, you must learn how to connect with your students and understand the benefits of effective communication to support stakeholder relationships, build school culture, and provide different channels to keep all informed. And while it may seem like some people are just born with the skills to connect with others, anyone can learn how to make every communication an opportunity for a powerful connection.
By the end of this workshop, participants know or be able to:
Understand different methods of communication and how to make the most of each of them.
Identify barriers to communication and how to overcome them.
Develop their non-verbal and paraverbal communication skills.
Build a heartfelt rapport with others.
Simplify messages to their most relevant points.
Share stories and illustrations to make important points more memorable. Communicate with character, credibility, and conviction.
Plans for Audience Participation and Interaction:
During this workshop, through discussion, activities, small group interaction, question and answer, and cooperative learning, participants will learn how to identify and relate to all types of students in a way that increases their influence in virtual and face-to-face environments. Participants learn practices that help develop the crucial skill of connecting with students, including: Finding common ground; Keeping communication simple; Capturing student interest; Inspiring students; and Staying authentic in all their relationships.
Facilitator(s)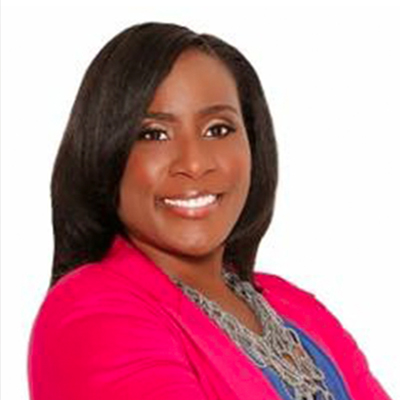 Dr. Nicole Rankine is a certified teacher, speaker, and coach with the John Maxwell Team who founded The COLE Academy of Personal Growth, a professional development company devoted to helping leaders with leadership development, personal growth, and communication. Dr. Rankine travels nationally and internationally devoting her life to helping equip, inspire, and empower students worldwide. Dr. Rankine also serves as an adjunct professor and teaches future public health professionals. She founded Healthy Young People Excel, Inc., a nonprofit devoted to helping youth worldwide develop their soft skills so they can increase their self-esteem to see, own, and achieve their dreams. Dr. Rankine has provided training for government agencies, profit and non-profit organizations, schools, colleges, and universities. She holds a Ph.D. and Master's degree in Public Health and a Master's degree in Biology.