Zero-to-Animator for Educators: How to Create and Use Animation for Collaborative and Engaging Classrooms
Description
During this workshop, participants learn how with zero knowledge of animation or video production, they can create free and simple tools to design fun and engaging animations for their classrooms. These animations can be used for quizzes, in-class assignments, and full-blown, real-time collaborative projects! Inspire your students and draw them in with animation, which is 200 percent more impactful and effective than plain text and 100 percent more effective than regular video. Furthermore, learn how to use animation and design to scaffold your lesson plans and deepen your students' understanding, regardless of the topic. Animation reduces visual distortion, helps students focus on the message and not the details, has an inherited charm that allows students to lower a possible grumpy disposition, and is wildly fun and interactive!
By the end of this workshop, participants know or be able to:
Learn tips for torytelling with animation
Explore the principles of animation
Receive hands-on training creating animation for any class
A short history of animation; technical tips and tricks; and creating HTML5 animations, banners, gifs, social graphics, and more!
A short history of Animation, Technical Tips & Tricks, Creating HTML5 Animations; banners, gifs, social graphics, and more!
Plans for Audience Participation and Interaction:
We'll have a quick icebreaker getting to know people's interests and tastes in animated films. From there will break down a few principles of storytelling and animation. Then will learn an exciting and free tool for creating animations. This last portion will be hands-on training as you bring your creations to life.
Facilitator(s)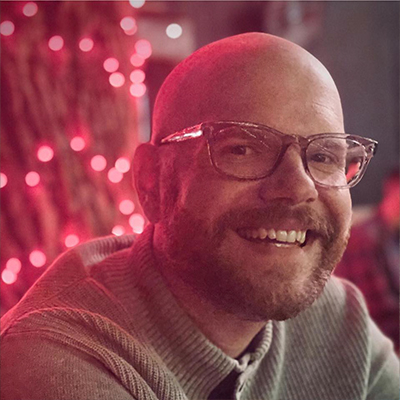 Jesse Bray, aka Mr. Bray, is the owner of Mr. Bray Labs, founded in 2011. He has a master's degree in education, specializing in instructional leadership, and a bachelor's degree in media arts and animation. He is also currently pursuing a Ph.D. in psychology. He is a polymath, meaning he has expertise ranging from writer, design, animator, research, coder, LMS developer, systems architecture, blockchain technologist, and consultant by trade. He has an intense interest in the study of art therapy, social and emotional intelligence, mindfulness education, blockchain, and decentralization technology. These are also the primary subjects of his academic and vocational research. He is also a passionate educator and professor of digital media and and design, AR/VR, computer science, and blockchain technology. As of summer 2021, he completed a certification from Stanford, "Identifying Early Signs of Psychosis in Adolescents and Young Adults."His clients have ranged from brands (e.g., Nike, Intel, Insightsoftware, Hallmark, Virgin Media, WildBrain, Mars, Amazon, Segment) and everything in between (Animatron, Tito's Vodka, Pears USA, Canada Media Fund).