Member Spotlight – BridgeValley Community and Technical College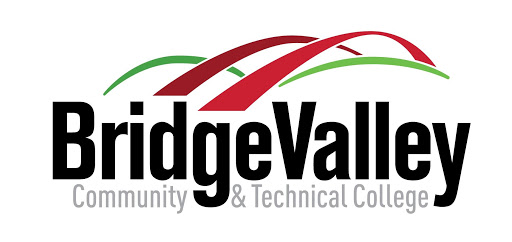 "There is no greater investment a college can make than in the professionalism and development of its faculty. We at BridgeValley Community and Technical College believe that our participation in NISOD contributes to the investment we make in our faculty. The NISOD experience promotes personal growth, collegial engagement, and professional development which all contribute to our investment in our faculty."

–Dr. Eunice Bellinger, President, BridgeValley Community and Technical College
BridgeValley Community and Technical College, WV |www.bridgevalley.edu| Established 2014| Alicia Syner, NISOD Liaison
Member Spotlight Question and Answer
When did BridgeValley Community and Technical College become a NISOD Member?
The college became a member in 2014.
Why is BridgeValley Community and Technical College a NISOD Member?
NISOD offers a variety of professional development opportunities for our faculty and staff. Additionally, the number of resources available to our faculty is beneficial to their lifelong learning and classroom instruction.
Which NISOD benefits does BridgeValley Community and Technical College use the most and how?
BridgeValley faculty and staff enjoy the benefits of webinars and workshops hosted by NISOD. Due to busy teaching schedules, many faculty do not have time to travel. NISOD's virtual events make it easy for faculty to learn from a distance!
Interesting News Happening at BridgeValley Community and Technical College
BridgeValley Students Land Honor Society Awards
Two members of BridgeValley Community and Technical College's Alpha Tau Lambda chapter of Phi Theta Kappa (PTK) honor society have been recognized as All-West Virginia Academic Team members. Students are selected for membership in the elite academic unit based on outstanding academic performance and service to the college and community.
BridgeValley Partners With Manpower to Help Students, Alumni Find Jobs
The Huntington-based staffing company Manpower has teamed up with BridgeValley Community and Technical College to create the Tri-State Recruitment Initiative. It's a program aimed at bolstering job placement candidacy for BridgeValley students and alumni through Manpower's career-preparedness resources and recruiters. Initials plans are to focus on graduates of the upcoming spring semester with regards to job placement.
BridgeValley Celebrated Relocation of Programs
In 2019, the BridgeValley Community and Technical College Montgomery campus expanded, gaining the college's welding, diesel, and machine tool programs from the South Charleston campus. The relocation of the programs allowed for more operating space. This year, the Montgomery campus gained two new programs: Brewing technology (craft brewing) and hospitality.
Every month, NISOD turns the spotlight on the effective ways member colleges use NISOD benefits. These member colleges exemplify NISOD's mission of improving teaching, learning, and leadership, with the ultimate goal being to increase student success.