Meet the 2018 Faculty Conference Scholarship Recipients
Read how the five Faculty Conference Scholarship recipients exhibit values that reflect NISOD's mission of promoting and celebrating excellence in teaching, learning, and leadership at community and technical colleges!
Laura Fry
Institution: Estrella Mountain Community College, Avondale, AZ
Disciplines: Psychology and Sociology
Why I teach: Teaching encapsulates so many things I value: lifelong learning, social justice, paying it forward, positive change, and more. Teaching at a community college, especially at a Hispanic Serving and Minority Serving Institution, enables me to serve populations that are disproportionately marginalized. I love to learn, and when students are inspired to learn because of an experience that happened in class, I'm reminded of the potential and goodness that exists in societies. Teaching is my way to bring light and hope into the world.
Why I'm excited to receive the conference scholarship: I'm excited to attend the conference because four former students will be presenting with me! In an effort to expose students to research and professional presentations, I invite students to attend and present at conferences with me. This year, my research on mastery learning in statistics classes includes undergraduate students, and the presentation was accepted for the NISOD conference. Professionally, I'm excited to network with other educators and collect ideas that can benefit students in and out of the classroom.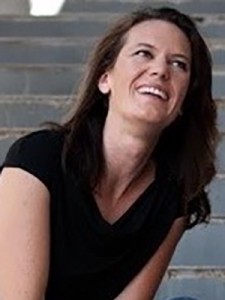 Jennifer Kelley
Institution: College of DuPage, Glen Ellyn, IL
Role: Faculty librarian liaison to Speech Communications and English Language Studies/English Language Acquisition
Why I'm a librarian: I love learning, thinking about learning, and facilitating learning.
Why I'm excited to receive the conference scholarship: I'm really looking forward to meeting and learning from colleagues from other community colleges. I'm always looking to expand my best practices arsenal and I'm excited to bring new ideas back to my institution.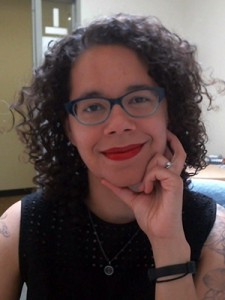 Savitha Pinnepalli
Institution: Chattanooga State Community College, Chattanooga, TN
Courses: Computer Science I (Java Programming), College Success in Information Systems, and System Analysis and Design
Why I teach: Teaching has always been my passion. I started teaching when I was 15-years-old in India. I gain great pleasure from being able to change young minds by teaching computer programming. I challenge my students and push them to the limits with information technology (IT) capstone and entrepreneurship projects. I also love the diversity of my student audience. One of my goals as a teacher is to increase young women enrollment in IT by several outreach projects like Girls' STEM day and IT girls. That is why I am a teacher!
Why I'm excited to receive the conference scholarship: I am excited to receive the conference scholarship because I will have the opportunity to learn from colleagues at sister institutions about their successes and failures in implementing their ideas and projects. I am also presenting on Cyber Seniors , IT entrepreneurship project, and IT HUB Club at the conference!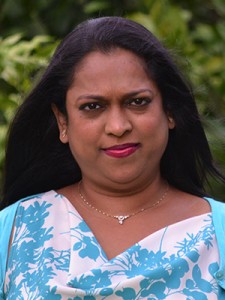 Kentina Smith (preference – "Tina")
Institution: Anne Arundel Community College, Arnold, MD
Discipline: Psychology
Why I teach: I love what I do. Teaching allows me to share my love of learning while providing me with the opportunity to positively impact the lives of so many students. I enjoy collaborating, helping, and connecting with others. Being a teacher, I'm encouraged to be innovative; it's fun to challenge myself to be creative and find ways to make content meaningful for students. The ah-ha moments are the best!
Why I'm excited to receive the conference scholarship: To be selected as a conference scholarship recipient is truly an honor. NISOD has an excellent reputation for being one of the very best conferences for teaching and learning. This conference is top notch when it comes to innovation, professional growth, and connecting with and learning from so many faculty and staff from across the nation.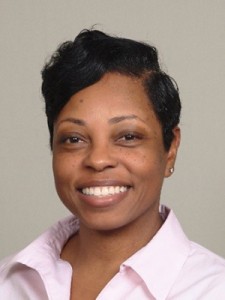 Ann Su
Institution: Portland Community College, Portland, OR
Courses: Law, Women's Studies, Race and Racism, Public Speaking, and Social Justice
Why I teach: I am passionate about connecting people to their best selves and bridging understanding between people and communities. Teaching is a natural extension of these values. I want to help my students see beyond labels and self-limitations. They can be artists, writers, philosophers, and scientists because they all share a curiosity and passion in learning, creativity, and growth. There are no limits. They can do and be anything and everything.
Why I'm excited to receive the conference scholarship: I am personally and professionally devoted to a life of growth and innovation. I want to bring my curiosity and creativity to collaborations with and learning from colleagues. Exposure to diversity of thought, new research, and pedagogy will expand the ways I can best serve my students and support their success.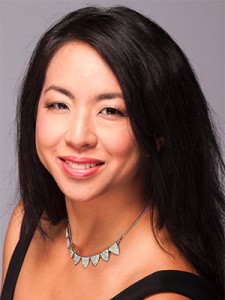 Questions about NISOD's Faculty Conference Scholarship Program should be sent to Nicole Novelli at Nicole@nisod.org or (512) 471-7545.