Monday, May 30

Making Good on the Promise of the Open Door
While we know hard work and persistence are essential to success, we also know opportunity and access are the true keys to student persistence and achievement. The 1960s saw the creation of more than 500 "open-door community colleges," ­which resulted in a dramatic increase in the "college going" population. But it soon became obvious many of the new enrollees were missing the fundamentals needed for academic success. Sadly, our colleges have made little progress in eliminating achievement gaps with entering students. John Roueche shares why it really doesn't matter how much content one knows, and why it really is the role of faculty and staff to stimulate and facilitate student progress in our institutions to make sure our open door doesn't continue to be a "revolving" door.
John E. Roueche
Executive Director
John E. Roueche Center for Community College Leadership
College of Education
Kansas State University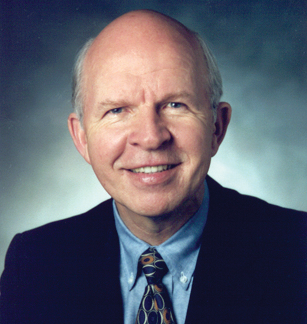 About Dr. John E. Roueche
John Edward Roueche is Executive Director of the John E. Roueche Center for Community College Leadership, Kansas State University. He previously served as President of the Roueche Graduate Center, National American University. He served as the Sid Richardson Regents Chair and Professor and Director of the Community College Leadership Program at the University of Texas at Austin from 1971-2012. Dr. Roueche is a graduate of Mitchell Community College (1958) and received his PhD in higher education administration from The Florida State University in 1964. He has served as a high school history and English teacher, community college dean of students and instructional dean, and faculty member at UCLA and Duke University.
Since 1970, John Roueche has spoken to more than 1300 colleges and universities on topics of teaching and leadership excellence. He is the author of 37 books and more than 175 articles and chapters focused on leadership, teaching, and learning. He has served as Principal Investigator for more than $40 million in projects funded by major American foundations during his years of service at the University of Texas.
His books include Rising to the Challenge: Lessons Learned from Guilford Tech Community College (2012), with Suanne Roueche, Martha Ellis, and Melinda Ellis Valdez; The Creative Community College (2008), with M. Melissa Richardson, Phillip W. Neal, and Suanne D. Roueche; The Entrepreneurial Community College (2005), with Barbara R. Jones; Practical Magic: On the Front Lines of Teaching Excellence (2003), with Mark D. Milliron and Suanne D. Roueche; In Pursuit of Excellence: The Community College of Denver (2001); High Stakes, High Performance; Making Remedial Education Work (1999); Embracing the Tiger: The Effectiveness Debate and the Community College (1997); Strangers in Their Own Land: Part-Time Faculty in American Community Colleges (1995); The Company We Keep: Collaboration in the Community College (1995); and Between a Rock and A Hard Place: The At-Risk Student in the Open-Door College (1993), all with Suanne D. Roueche. Strangers in Their Own Land, Between a Rock and a Hard Place, and Embracing the Tiger: The Effectiveness Debate and the Community College were selected by the National Public Broadcasting System for national PBS telecasts.
Roueche was married to the late Suanne Davis Roueche, past director of NISOD (University of Texas at Austin). Suanne was also very active with the Assistance League of Austin and the Center for Survivors in Austin. They have three children: Michelle, Professor and Director of Choral Music, Mary Hardin-Baylor University; Robin, an elementary art teacher in Austin; Jay, Vice President of Investor Relations and Treasurer, Flowserve Corporation in Dallas; and two grandchildren, Jack and Caroline, who live with parents Elise and Jay in Dallas.
Tuesday, May 31
Play to Win! Leveraging the Unique and Valuable Roles of Community and Technical Colleges to Enable College Completion
Dr. Watson Spiva addresses the special roles community and technical colleges play in the college completion movement. She also identifies barriers and solutions to ensuring positive, postsecondary outcomes for students of color, students with disabilities, first-time college students, and students from low-income communities. Dr. Watson Spiva grounds her discussion in Complete College America's four pillars for student success and the manifold strategies within those pillars for increasing access to and success in postsecondary environments, while also addressing ways to close equity gaps in college completion outcomes.
Dr. Yolanda Watson Spiva
President
Complete College America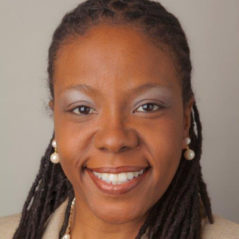 About Dr. Yolanda Watson Spiva
Dr. Watson Spiva's over 25-year career in postsecondary education spans a range of executive leadership, general management, federal government, public affairs, operations, and academic officer positions. Dr. Spiva serves as the President of Complete College America (CCA). Headquartered in Indianapolis, Indiana, CCA is a bold national advocate for dramatically increasing college completion rates and closing equity gaps by working with states, systems, institutions, and partners to scale highly effective structural reforms and promote policies that improve student success. CCA has become a national leader in the movement to dramatically increase the percentage of individuals earning a postsecondary credential. Complete College America is organized as an Alliance of 48 (and growing) states, territories, and higher education consortia where executives have committed to ambitious goals of increasing college completion rates, tracking progress toward their goals, and implementing a set of evidence-based practices or "Game Changers" that have proven to dramatically increase college completion rates.
Dr. Watson Spiva is the former President and CEO of College Success Foundation (CSF), a national non-profit college readiness, access, success, and scholarship organization headquartered in Bellevue, Washington, which serves nearly 12,000 low-income students annually through an integrated system of academic, financial, social, and emotional supports to help them access and complete a postsecondary education. Prior to CSF, Dr. Watson Spiva served as CEO and Executive Director of Project GRAD (Graduation Really Achieves Dreams) Atlanta Inc., a nonprofit based in Atlanta, GA, which served as a strategic partner to the Atlanta Public School District, as well as hundreds of colleges and universities across the nation to increase the number of low-income, first generation, Atlanta students of color graduating from high school and college. Prior to Project GRAD, she was assistant dean at Trinity College in Washington, DC. Dr. Watson Spiva has also held various positions with the U.S. Department of Education in Washington, DC and Atlanta, GA. in the Offices of Postsecondary Education, Student Financial Assistance, and Policy, Planning and Innovation, culminating in her service as Region IV Public Affairs Director in the southeast regional Office of the Secretary of Education.
In addition to having authored numerous research articles, Dr. Watson Spiva also coauthored the NAACP Image Award-nominated book, Daring to Educate: The Legacy of the Early Spelman College Presidents (1881-1953). She has been awarded the prestigious Turknett Leadership Character Award for outstanding leadership in the nonprofit sector. Dr. Watson Spiva earned her undergraduate degree in economics from Spelman College, her master's degree in public policy from the University of Chicago, and her Ph.D. in higher education from Georgia State University. She also holds a board certification as an executive coach from the Center for Credentialing Education. Dr. Watson Spiva is married with three children.