#NISODProfiles – James L. Allison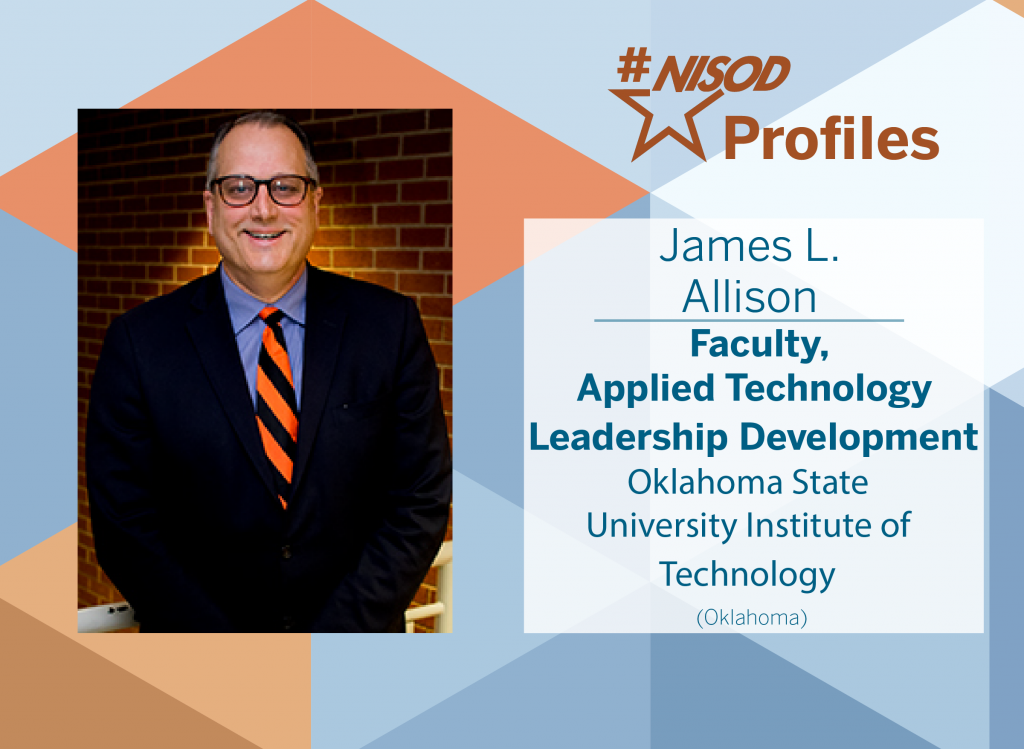 "We are all recruiters, counselors, advisors, coaches, and cheerleaders for our students."
#NISODProfiles | January 21, 2021
How long have you been an educator?
Fourteen years.
What is your favorite part about being a community or technical college educator?
Getting a chance to meet and help students from diverse backgrounds find their path to success.
What is your best piece of advice for new or existing colleagues at community or technical colleges in your field?
We are all recruiters, counselors, advisors, coaches, and cheerleaders for our students.
How do you connect with your students?
Our learning management system and email help me stay connected with my students. I have the email integrated into my smart phone. I tell my students that, if I'm awake, I'll at least give them an initial reply as soon as possible.
If you could have dinner with anyone, who would it be and why?
Jon Forman of Switchfoot and other projects. I have been a fan of his writing and music for years. I would also love to have dinner with Dr. Martin Luther King Jr. He is an example of an American standing up for the overlooked and advocating for positive change.
Every month, NISOD profiles faculty and staff from our member colleges who are doing extraordinary work on their campuses. #NISODProfiles offer a direct connection to your colleagues from across the world who exemplify NISOD's mission of improving teaching, learning, and leadership.