Member Spotlight – Hudson County Community College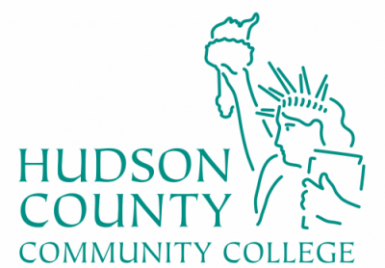 "We are proud that the college plays a vital role in the lives of the people of our community, offering educational programming and enriching cultural events that change and improve lives."—Glen Gabert, Ph.D., President
  Glen Gabert, Ph.D., President
| | |
| --- | --- |
| Name of College: | Hudson County Community College (HCCC) |
| City and State: | Jersey City, New Jersey  |
| Website: | www.hccc.edu |
| Year Established: | 1974 |
| NISOD Liaison: | Lilisa Williams |
 Lilisa Williams, NISOD Liaison
Member Spotlight Question and Answer 
When did Hudson County Community College become a NISOD Member?
HCCC first joined NISOD in 1996.
Why is Hudson County Community College a NISOD Member?
HCCC's NISOD membership helps affirm our commitment to student success. Faculty members and staff eagerly participate in NISOD professional development events to learn retention and completion strategies. Our NISOD membership affords faculty and staff opportunities to attend and facilitate webinars and workshops designed to develop the teaching, learning, and leadership skills HCCC has used to create award-winning, student-centered programs.
Which NISOD benefits does Hudson County Community College use the most and how?
For the past five years, the HCCC Foundation has sponsored a team-based trip to NISOD's International Conference on Teaching and Leadership Excellence. A key benefit of the trip is exposing team members to the broad landscape of initiatives presented by their peers in higher education. Those individuals who attend the conference return to campus with new and innovative strategies they share with the entire HCCC community at division meetings and "what we learned at NISOD" workshops.
Interesting News Happening at Hudson County Community College 
In the fall of 2017, HCCC opened the doors to a state-of-the-art STEM building furnished with equipment students use to practice their learning.
A 2017 study found that HCCC ranked in the top 10 of New Jersey colleges and universities for social mobility. Dr. Glen Gabert said, "The results of this study prove we are fulfilling our mission of providing high-quality educational opportunities that promote student success and are accessible, comprehensive and learning centered."
Every month, NISOD turns the spotlight on the effective ways member colleges use NISOD benefits. These member colleges exemplify NISOD's mission of improving teaching, learning, and leadership, with the ultimate goal being to increase student success.