2018 Student Essay Winner Troy Presley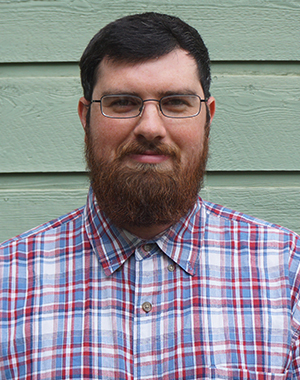 2018 SEC Winner
Troy Presley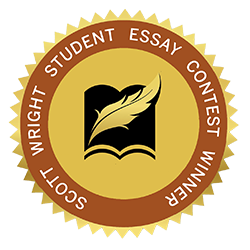 Scott Wright Essay Contest Submission by Troy Presley
I remember staring out the back of the C-17 aircraft as it catapulted me from a life that was familiar straight into the chaos of combat. I didn't know what to expect when I saw the aircraft's back doors open onto the Iraqi desert. But, I knew one thing; I was going to finish the job I was sent there to do.
As an Army veteran, I'm not a stranger to having a mission. For my six years of service, I upheld the oath I swore, served my country, and had the privilege of returning home after tours overseas. While my mission in the Army was constantly changing, the objectives were always clear. It was upon completing my service that I realized my mission had suddenly become hazy. Just like that, I was a combat veteran who's discipline and drive that brought success in the Army felt misplaced in the civilian world.
After separating from the Army, I decided to pursue college. On the first day of college classes I had a similar feeling to when I landed in Iraq. Thankfully, continuing my education didn't feel like entering a war zone for too long. I have Professor Forster Agama to thank for that.
The first class that I took as a veteran had the potential to make or break me. I can't overstate how nervous I was to walk into that classroom last fall. My fear was multiplied by the fact that the course was an English class, and I have never really been a strong writer. There were so many ways this class could've broken me, but because of Professor Agama, I felt welcomed, appreciated, and encouraged to rise to the challenge of a new mission.
On the first day of class, Professor Agama recognized me for my service in the Army and made me feel welcome. He encouraged me to believe in myself; I am capable of achieving my goal of earning a degree. I have a long way to go before I walk across the stage on graduation day, but if it wasn't for Professor Agama, I likely wouldn't have made it through that first semester, let alone to graduation.
I can't express how grateful I am for Professor Agama and the lessons he has taught me. Not just the lessons about the content of his course, but lessons about life. He reminded me that I can succeed at things I never thought I could. I can always call on him for support in completing my next mission. Thank you, Professor Agama, for facilitating my goals and especially for welcoming me home.