2017 Student Essay Winner Erika Lagos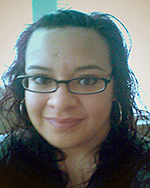 2017 SEC Winner
Erika Lagos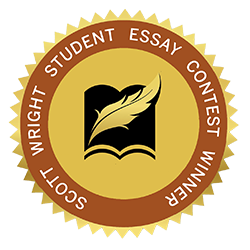 A Step Above The Rest
As I approach the end of my challenging journey with Perimeter at Georgia State University, I find myself remembering the many people who guided me along the way. The one person I appreciate the most is Professor Amber Brooks, my English 1101 instructor during my first semester in college. At 27 years old, I felt out of place in the sea of young faces fresh out of high school. College life was new and intimidating, but she gave me the tools I needed to be a good student. She did so much more than simply teach me MLA format. Professor Brooks made the most meaningful impact on my college experience: she encouraged me to graduate by reigniting my passion for writing. I left my love for writing behind in high school, but, now 10 years later, I found that long lost love in her classroom. She encouraged me to submit one of my essays to The Polishing Cloth. Surprisingly, my essay, "Interstate 95: The Deconstruction of Tom Poppell's Authority" was chosen for publication. It turned my life around.
As I continued with my path toward the nursing program, I pictured a sad nurse staring out the window on a rainy day; while daydreaming about being a journalist or even a novelist. I dreaded the thought of passing up doing what I love because I was afraid to stray off the beaten path. I took a chance and switched my major to journalism. I know I wouldn't have found my purpose in life if Professor Brooks hadn't encouraged me to submit my work for publication. She initiated the ripple effect that stirred me into the direction I was meant to follow. Teachers like Professor Brooks inspire students to be successful in life.
Today, I'm only two semesters away from more than one associate's degree. The years I spent pursuing nursing was not lost time after all—it led me to receive an additional associate's degree in health science professions. Beyond the amazing achievement of graduating with two degrees, I've found my purpose in life. I feel fulfilled every time I find new ways to express my creativity through the written word.
Professor Brooks's dedication to her role as an educator had a life-changing influence on me. She awoke the dormant writer within me. My entire life has changed. I'm a better version of myself because I'm in love with writing again. The only way I can thank her is by being who I'm meant to be: Erika Lagos, the writer. I'm revived and ready to begin writing my new chapter in journalism. Now my dreams won't end with nursing, but begin with journalism.