2015 Student Essay Winner Andrew Caputo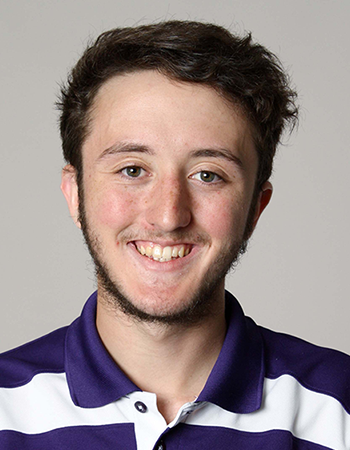 2015 SEC Winner Andrew Caputo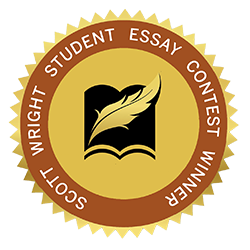 From Required to Desired: How a High School Requisite Presented Me With a Great Opportunity
To be frank, I've never been someone who struggled in school. I always worked incredibly hard and put a tremendous amount of effort into all assignments, projects, etc. Thanks to this work ethic, I've been rewarded with great grades and a passion for all subjects. All subjects that is, except for one: foreign language. I have always remained blissfully ignorant of this focus, for no particular reason other than that I did not see the point in learning another language when the one I spoke currently seemed to function fine. But the public school system's view on this matter differed from mine, and I was "sentenced" to serve two years as a graduation requirement in high school. In my freshman and sophomore years I managed to evade taking the class, but finally junior year rolled around and it was time to pay the piper.
I decided to join a program at my high school known as dual enrollment, where students take college class at a local college. Combining my desire to take rigorous coursework with fulfilling requirements, I decided to knock out two birds with one stone. So, I enrolled in Elementary Spanish 1, simply because it was a common language students took and it was the only class that fit into my schedule. I was prepared to check the box and move on.
That's where I met Professor Fry, a short, brown-haired Hispanic woman with a passion for Spanish. Her presence made the classroom a much friendlier learning environment, allowing the students to enjoy the education. The upbeat energy and positive aura she brought to class was integral, especially to someone like me who wasn't necessarily there by choice. Professor Fry exposed us to the linguistics and the culture of the Hispanic world. She gave the curriculum a pulse, and from this the class was brought to life. She even went as far as to organize activities for our class and one of the ESOL (English for Speakers of Other Languages) classes at the college. In addition to the help I received in learning the language, spending time with these students (mostly immigrants) helped me realize the true worth of an education and the privileges we have as Americans.
It is extraordinarily challenging to convey how a person influenced my life in 500 words. But I think it is safe to say that Professor Fry has altered my life for the better. I am in my second semester of Spanish, looking to take more classes even after I fulfill my requirement. I am serving as the Vice-President of Indian River's Spanish Club (which Professor Fry sponsors), an organization that volunteers in the Hispanic community and works to show fellow students the Hispanic world. I never thought that I would ever have enjoyed a foreign language class as much as I have. But, if there is one thing Professor Fry taught me, it's that the things you don't plan on are the ones that leave the greatest impact.