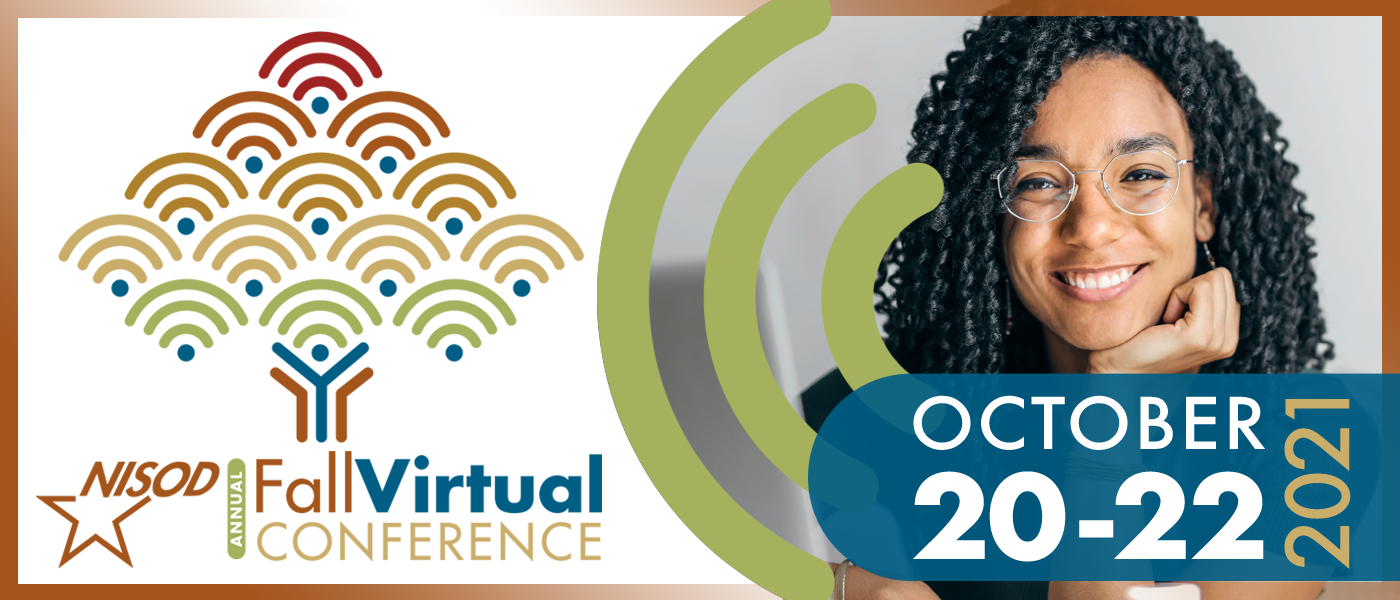 Wednesday, October 20, 2021
10:00-11:00 a.m. CST
Dr. Sandy Shugart
Senior Fellow, Aspen Institute
Former President, Valencia College
The Working Anthropology of Community College Education: Who Are We Teaching and Why?
Every pedagogy implies an anthropology. What's yours? Using a lifetime of observation from the field, story, and poetry, Dr. Sandy Shugart explores the competing anthropologies that underlie the traditions and practices of open-access education in America's community colleges. Dr. Shugart shares his thoughts with an eye toward humanizing what has become a massive system of processing and sorting units of enrollment rather than serving deeply formed learners.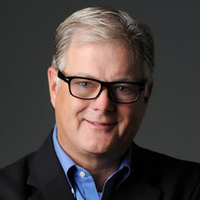 About Dr. Sandy Shugart
After nearly forty years in community college leadership, Dr. Sanford "Sandy" Shugart stepped away from the presidency of Valencia College in July 2021 to focus on deeper reflection, writing, and formation of a new generation of community college leaders. A senior fellow with the Aspen Institute, Dr. Shugart is a winner of the McGraw Prize in higher education and was named by the Washington Post as one of the ten most innovative leaders in higher education. A published poet and singer-songwriter, Dr. Shugart is author of Leadership in the Crucible of Work: Discovering the Interior Life of an Authentic Leader.
Thursday, October 21, 2021
10:00-11:00 a.m. CST
Frederick Shegog
Founder and CEO, The Message LLC
What Is Your Legacy?
Frederick details his journey through community college and how it helped him find his passion for inspiring others. He details how he overcame adversity to find healthy living, leadership, success in community college, non-traditional student success, and more. Frederick's remarks will cover a wide range of topics that community college educators face every day. "What is your legacy?" implores a solution-oriented approach to how to educate and be intentional with educating the whole student. Participants will enjoy a narrative and inquiry approach along with statistical data, personal testimony, and evidenced-based practices that will help them leave a legacy for each of their students.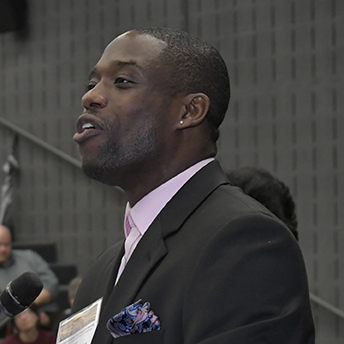 About Frederick Shegog
Dumpster diving, panhandling, and drinking were once everyday activities for Frederick Shegog, Founder and CEO of The Message LLC. Despite a decade of alcohol abuse and time spent homeless, Frederick transformed himself into a graduate with high honors at Delaware County Community College. Frederick embraced the family, education, and networking found at community colleges and now travels the country as a national keynote speaker. He is on a mission to help others combat substance use disorder and mental health. Experienced in creating and facilitating workshops to address the community's needs in the areas of collegiate recovery, substance use disorders, and mental health, Frederick is changing the way colleges serve and educate students who are in recovery and dealing with mental illness. Frederick states that his time at Delaware County Community College taught him, "Education should not only change my bank account, but it must also change my soul!" Frederick was voted a Philadelphia Region's Black Men Icon of 2020 and selected to the All-State Pennsylvania Academic Team, where he received a full-paid tuition scholarship to West Chester University, where he is enrolled in the honor's college studying communications.
Friday, October 22, 2021
10:00-11:00 a.m. CST
Dr. Debra D. Bragg
President, Bragg and Associates, Inc.
The Secret to Student Success: Make It Personal
Dr. Debra Bragg's keynote will draw from her deep research and experience working as a thought partner for six state student success centers. Her talk addresses critical factors that community college faculty and staff can employ to help students progress toward more equitable education and employment outcomes, including tapping their own wisdom and experience to make student learning more personal and fulfilling.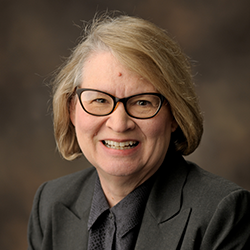 About Dr. Debra D. Bragg
Dr. Debra D. Bragg is President of Bragg and Associates, Inc., an equity-minded consulting group dedicated to advancing student success in education and employment. During her career, she founded two community college research centers, Community College Research Initiatives at the University of Washington in Seattle (2016-2020), and the Office of Community College Research and Leadership at the University of Illinois at Urbana-Champaign (1989-2015) where she is Edward William and Jane Marr Gutgsell Endowed Professor emerita. Dr. Bragg's research focuses on transitions to and through education to employment. She has led national studies on a wide range of P-20 education policies, including developmental education, career-technical education and career pathways, transfer (vertical and reverse credit), and community college baccalaureates.
Dr. Bragg uses quantitative and qualitative methods to better understand how different levels of change and innovation are working to enhance student success, including student, program, institution, system, state, and national levels. Dr. Bragg has an extensive resume, including books, journal articles, briefs, and blogs in major media outlets. In 2015, she was named a Fellow of the American Educational Research Association, a top recognition of educational researchers in the United States. In 2016, Dr. Bragg received the Distinguished Career Award from the Association for the Study of Higher Education, and in 2019, Dr. Bragg was honored with the national Transfer Champion Award from the National Institute for the Study of Transfer Students.
Dr. Bragg received a BS degree in secondary teaching from the University of Illinois at Urbana-Champaign and MS and PhD degrees from The Ohio State University, with specializations in postsecondary and adult education, public policy, and program evaluation.