PRECONFERENCE SEMINARS, $75
Preconference Seminars are a great way to start your week at NISOD's International Conference on Teaching and Leadership Excellence. These special learning experiences provide intensive, collaborative, hands-on opportunities for exploring leading-edge teaching and learning skills and strategies. Each Preconference Seminar, facilitated by experts in the field, offers in-depth study and insights into a particular topic that has been specifically developed for the NISOD audience. Participants leave with skills, knowledge, and materials they can immediately use in their own teaching and learning practice.
All Preconference Seminars are held on Saturday, May 28, 2022, from 1:00-4:00 p.m.
Preconference Seminar tickets can be purchased when registering for the conference or can be purchased from our tickets form.

---
Best Practices for Engaging 21st Century Learners
Participate in this fun and interactive session designed for educators who want to connect with the next wave of 21st century students and examine the struggles they face moving from an interactive culture to a one-size-fits-all classroom. Participants leave with a clear understanding about modern students and how to engage them in a variety of classroom settings by implementing effective techniques in the classroom.
Micki Ewens, Academic Director, Mathematics, Spartanburg Community College; Amy Moore, Academic Director, Technology and Training, Mathematics, Spartanburg Community College; Linda Schmidt, Department Chair, Mathematics, Spartanburg Community College 
---
Flexible Universal Design for Learning: Strategies for Designing an Accessible, Engaging, and Sustainable Hyflex Course
This Preconference Seminar provides instruction about how to extend Universal Design for Learning (UDL) to include learner choice and flexibility through a hyflex course model. The content is structured around a framework supported by UDL principles, Keller's ARCS Model of Motivation, and Mayer's Cognitive Theory of Multimedia Learning. By integrating multimedia, adaptive learning pathways, and student instruction on self-regulated learning, participants create a sustainable, motivating, and engaging hyflex course.
Candice Freeman, Faculty and Program Director, Clinical Laboratory Science/Health Sciences, Fayetteville Technical Community College; Michelle Walden, Dean, Allied Health Technologies, Allied Health Science, Fayetteville Technical Community College
---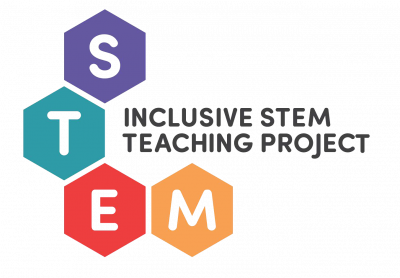 Inclusive Teaching for Community and Technical College Faculty
The Inclusive STEM Teaching Project is a free online course that advances the awareness, self-efficacy, and ability of instructors to cultivate inclusive learning environments for their students. This Preconference Seminar immerses participants in interactive experiences from the course, including exploring issues of diversity, equity, and inclusion in community college instructional settings. Participants also learn how the course supports instructors' professional development.
Bennett Goldberg, Professor and Director, Physics and Astronomy and Program Evaluation Core, Northwestern University; Sarah Hokanson, Assistant Provost, Professional Development and Postdoctoral Affairs, Boston University; Lisa Burgess, Professor, Biological Sciences, Broward College
---
Using Emotional Intelligence, Building Self-Efficacy, and Incorporating Growth Mindset to Empower Learners
All of us, within our classrooms and beyond, have a profound impact upon the emotional state of the people with whom we engage. The neuroscience is clear: The affective domain powerfully impacts students' cognition, persistence, motivation, and performance. During this multidimensional, highly interactive, experiential, and fun presentation, participants explore ways they can increase the chances of positive, motivated, engaged collaboration in their classrooms and relationships in a manner that maximizes inclusion and equity.
David Katz III, Professor Emeritus, Mohawk Valley Community College
---