International Conference on Teaching and Leadership Excellence

NISOD's annual conference is the "must-attend" event for community and technical college educators!
NISOD's International Conference on Teaching and Leadership Excellence is the definitive gathering of community and technical college educators passionate about teaching and learning. For almost 40 years, NISOD's annual conference has provided faculty, administrators, and staff with the resources, ideas, and solutions that drive excellence in all areas of community and technical college campuses. Come and be inspired by thought-provoking sessions and pre-conference seminars designed specifically for community and technical college educators committed to improving student achievement. With more than 300 sessions in a variety of focus areas and formats presented by your colleagues from across the nation and internationally, you'll walk away with dozens of ideas you can implement immediately!
What Others Are Saying
Excellence Award recipients who attend the conference gain energy and ideas for enhancing their teaching and support of our students, making them even better than they already were. When they bring these new ideas and enthusiasm back to the College, we all benefit.
—John J. "Ski" Sygielski, Ed.D., President, Harrisburg Area Community College
The conference was excellent. I learned so many innovative things!
—Caroline Hutch, Confederation College
I had a great time with wonderful people and great sessions.
—Chery Cardoza, Truckee Meadows Community College
The conference was excellent, with so many great sessions to attend.
—Mark Haskins, Pierce College
Join Us in Austin, Texas
Conference Features
NISOD is providing conference participants with three wonderful Saturday excursions, including trips to San Antonio, Texas!
The Sunday Evening Excellence Awards Dinner and Celebration during which NISOD honors and celebrates Excellence Award recipients, as well as those individuals closest to them who contributed to their success.
General sessions featuring inspiring and motivating national speakers.
Intensive, hands-on preconference workshops facilitated by teaching and learning experts.
Special sessions facilitated by experts on the important issues facing today's community and technical colleges.
Exemplary practices and programs explored during breakout sessions and roundtable discussions.
An exciting Exhibit Hall featuring NISOD exhibitors and sponsors demonstrating products and services.
Coffee breaks, refreshment breaks, receptions, and prize drawings that make the Exhibit Hall an exciting, information-rich, and fun-filled place to be.
Cyber Café, the perfect place for conference participants to take a break, network with colleagues, and check their email.
NISOD's College Showcase highlighting best practices in colleges across North America and beyond.
The Administrator Series featuring upper-level administrators sharing real-world solutions to today's demanding campus challenges.
Faculty members at NISOD member colleges who would like to attend our 2017 conference, but do not have the financial means to do so, can apply for a NISOD Conference Scholarship.
Call for Proposals
As a presenter, you will make a meaningful contribution to an outstanding conference; help colleagues examine the challenges, issues, and trends affecting community and technical colleges; extend your professional network, and return to campus with an invigorated outlook. Submit your proposal today!
Benefits of Presenting
Presenters receive a $50 registration discount.
Share your expertise with your colleagues.
Receive recognition for and feedback about your practice or program.
Be included in a drawing for a complimentary full conference registration.
Play an important role in a leading national conference.
Expand your professional portfolio.
Be part of a dynamic community that has made NISOD's conference the "must-attend" event for close to 40 years.
Austin, Texas
What you hear about Austin, Texas is true. Home to more than 250 music venues, fun and inspiring cuisine, the Congress Avenue Bridge Bats, and stunning outdoor settings, the Live Music Capital of the World® lets you create a soundtrack all your own! Watch and listen to the City of Austin's music video with Grammy-winning artists here.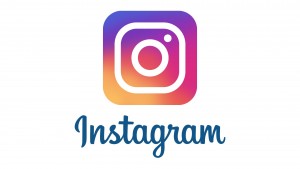 Check out the The Instagram Travel Guide to Austin for more great places to visit while visiting Austin.