Meet the 2022 Faculty Conference Scholarship Recipients
Read more about 2022's Faculty Conference Scholarship recipients and learn how they exhibit values that reflect NISOD's mission of promoting and celebrating excellence in teaching, learning, and leadership at community and technical colleges.
Elizabeth Micheel
Institution: Minnesota State College Southeast
Discipline: Biology
Why I teach: I love to teach because I love to explore and learn. Although I enjoy sharing my knowledge, my favorite part of teaching is the conversation, fresh ideas, and questions that are generated during classes.
Why I'm excited to attend the 2022 International Conference on Teaching and Leadership Excellence: I'm really looking forward to collaborating with other teachers to gain new ideas for hands-on and interactive learning activities. This will be my first time attending the NISOD conference and already I can see that it will be full of individuals with a deep passion for teaching and learning. The last two years have been an opportunity for innovation, but that time has also shown me how much inspiration and energy I gain from collaborating with others. The 2022 International Conference in Teaching and Leadership Excellence is going to be the kick-off to the next chapter in my teaching career.
Fun fact: I once brought goats to school for an Animal Science demonstration–it was cold in Minnesota that day, so they got to ride in the front of the truck!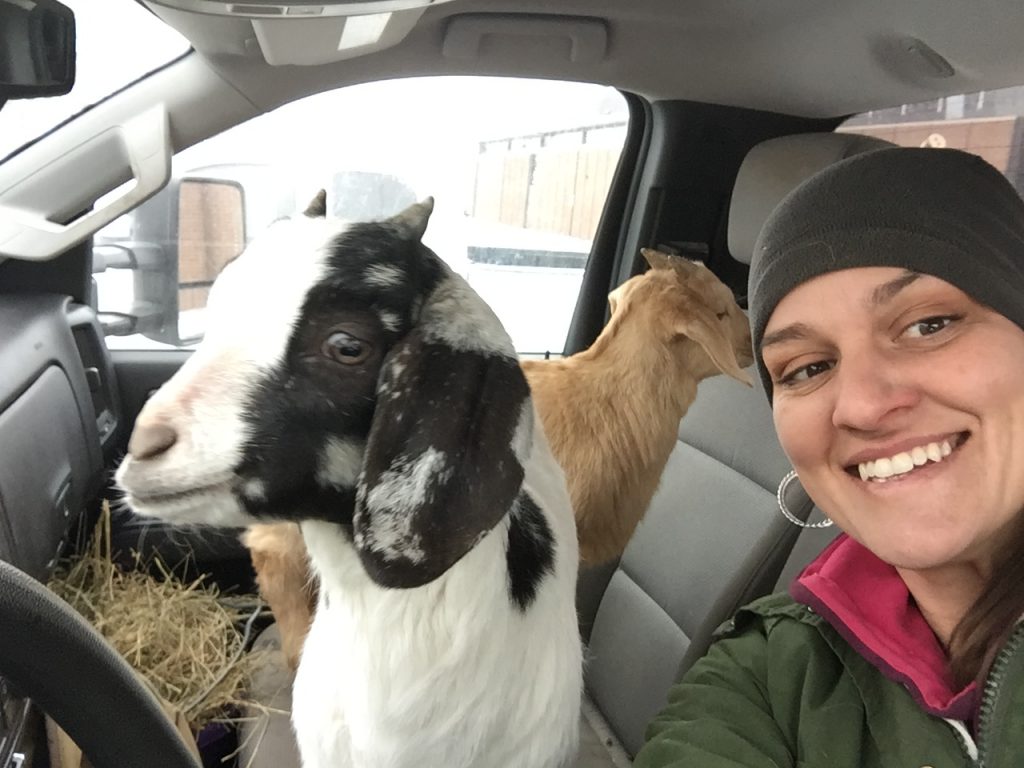 Trenna Richardson
Institution: Dyersburg State Community College
Discipline: Nursing
Why I teach?  I teach because it has always been a passion of mine to help others improve their life circumstances. As a first-generation African American student who grew up in poverty, I know first-hand the devastating effect that a lack of education can have on a person's life. I really believe education is a crucial key to unlocking many opportunities for success in life. Teaching is a personal ministry for me by allowing me to give back to those who need a helping hand. I am blessed to have a career that allows me to help others in a way that has a wide-reaching, positive impact on peoples' lives. I know that I have found my life calling in teaching because I would do it even if I wasn't getting paid for it.
Why I'm excited to attend the 2022 International Conference on Teaching and Leadership Excellence? Every NISOD webinar or conference that I have attended in the past has provided evidence-based teaching practices that aligned with teaching excellence.  This conference seems to be highly focused on sharing evidence-based practices for teaching and leadership skills and resources that close equity gaps.  I am currently in a Doctorate of Nursing program with a specialization in Educational Leadership with an anticipated graduation date of fall 2022.  Therefore, an opportunity to learn from experts in postsecondary education teaching and leadership aligns with my personal and professional future goals to be an excellent teacher and leader.  In addition, I am the director of health sciences at Dyersburg State Community College (DSCC) where the college is in partnership with Achieving the Dream for the purpose of enhancing inclusive practices. I know that I will take away excellent tools and resources to share with faculty and staff at DSCC to enhance student learning, retention, and completion rates for diverse students.
Fun fact: Teachers should make sure students learn how to balance their academic lives with having FUN! There is a positive impact on student lives when you structure your class as a time for jokes, funny videos, and a way to laugh.  For some of our students, the time in class may be the only opportunity they have that day where they can laugh.  Life becomes pretty bland without the infusion of FUN, PLAY, and LAUGHTER. Fun matters!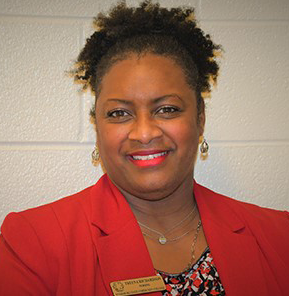 Aaron Lawler
Institution: Waubonsee Community College
Discipline: Humanities
Why I teach: Education, to me, is sacred. Education is how we solve all of our problems, it's how we better ourselves as individuals and as a society, and is perhaps, single-handedly, the most important endeavor humankind has undertaken. Schools should be Meccas, where learning is celebrated, and knowledge is cultivated. My graduate school mentors instilled in me that education is a process of personal change. I stand here humbled by that wisdom: Every class, every reading, and every assignment should challenge students' preconceived notions about the world and should shape new, life-changing ideas and insights. If the student is internalizing the information, and truly incorporating the ideas into their understanding of the world, then the student must walk away somehow different. That is how we know education works. I believe I owe a debt to my mentors. It is my duty to create meaningful experiences for my students. Earlier in my career, I thought of education as important work, whereas today, I think it is more than important – it is everything. I have found that students enjoy the learning process more if they are on paths of self-discovery. The goal of education is to find new, more, and better loves. This is true inside and outside the classroom. But it is also true for me. As we embark on this quest, I too grow – I too change. I learn from my students just as they learn from me, and I believe that everyone is a learner, everyone is a teacher, and everyone is a leader. We must live these ideals each day, and make small changes in the lives of others whenever we can. This is an ancient kind of wisdom passed down from generation to generation. And for me, wisdom is the antidote to incivility and ignorance. We cultivate wisdom through experience and through knowledge. If our students are going to develop wisdom, they need our guidance. Teaching is good for the world. And that is why I teach.
Why I'm excited to attend the 2022 International Conference on Teaching and Leadership Excellence: NISOD provides a space where those of us in higher education can roll up our sleeves, wade in the water, and rekindle the energy we need to excel as educators. There is something about a shared experience: We face common obstacles, have to meet similar challenges, and are questioning the same kinds of practices and methods. What is unique about NISOD is that this conference targets community colleges across the nation, and brings together great minds, professionals, and leaders to celebrate, discover, engage, and so much more. Each year, I come away with new insights and new perspectives that not only shape my philosophy of education but have real, practical impacts on the day-to-day of the job itself. Rarely is there an opportunity to work in both the abstract/ideal and the everyday/real worlds. NISOD's programming is a highlight of my academic year, and I expect no less from this term's conference!
Fun fact: I am a classically trained painter who specializes in watercolor landscapes and portraits.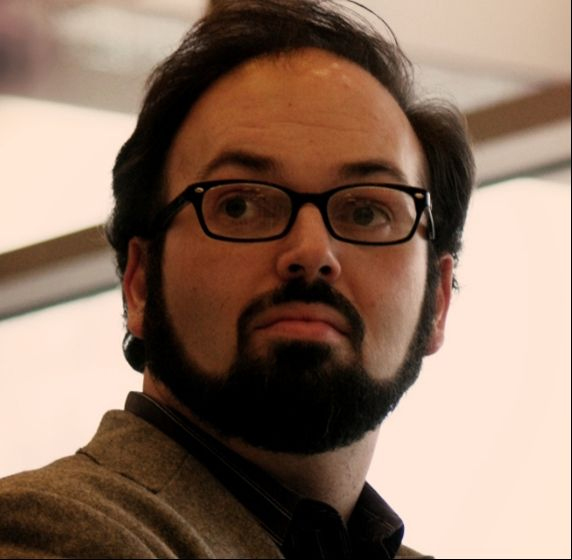 Tyson Holder
Institution: College of DuPage
Discipline: Psychology
Why I teach: One of the most rewarding things about teaching is helping students believe in themselves and accomplish things they never thought possible. As a first-generation college student, I see teaching as a way to pay things forward and pass the torch along to the next generation. Additionally, psychology has always been a passion of mine, so it is equally rewarding to share my passion and excitement with others.
Why I'm excited to attend the 2022 International Conference on Teaching and Leadership Excellence: I'm immensely excited to attend the 2022 International Conference on Teaching and Leadership Excellence to learn new skills and techniques that I can use to create an engaging and impactful learning environment for the students I serve. I'm equally excited to network with peers from around the country to learn what strategies/initiatives are being used to increase retention and persistence rates on their campuses.
Fun fact: I play three instruments and have a twin sister.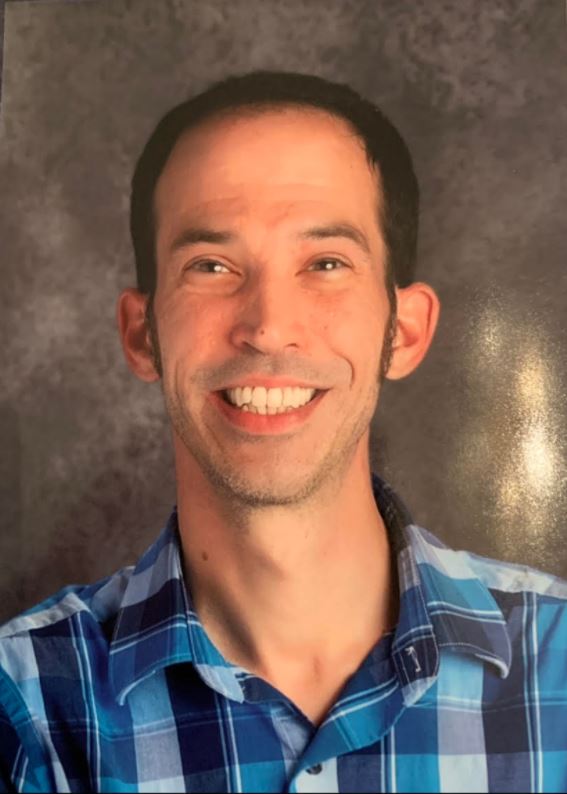 Leslie Arriaga
Institution: Estrella Mountain Community College
Disciplines: Graphic Design and Information Technology