Orange Coast College Regional Workshop
How to Manage Student Behavior Without Really Trying
Workshop Description
When first entering a community college classroom, many faculty members are shocked that students don't act like "adults." Even seasoned faculty members are sometimes flabbergasted by students' behavior. Workshop participants gain a new perspective on student behavior, why students behave in certain ways, and how to respond to unprofessional classroom behavior.
By the end of this workshop, you will know or be able to:
Identify expected professional behaviors for students already employed in their respective industries.
Examine how to define expected behaviors in the classroom that are vague or general.
Explore how culture, age, background, and other factors contribute to a different interpretation of professional behaviors.
Identify current problematic learner behaviors, experiences dealing with those learner behaviors, and current management styles and strategies.
Discuss how to identity at-risk students and analyze the relationship between learning barriers and classroom behavior.
Learn effective strategies and principles for managing adult learner behavior in the classroom.
Compare and contrast the aforementioned effective management strategies to their own individual strategies.
Identify and use non-aggressive techniques to disarm potentially aggressive student behaviors and learn why some techniques may provoke students.
Create written behavioral expectations designed to explain specifically desired behaviors, what undesired behaviors look like, and the results and consequences of each behavior.
Participants receive a Certificate of Attendance upon completing the workshop.
Preliminary Schedule
August 30, 2019

10:00 a.m. – 3:00 p.m.
Seminar
12:00 – 1:00 p.m.
Lunch Provided by NISOD
Location
Orange Coast College
Math Business and Computing Center (MBCC) 218
2701 Fairview Road
Costa Mesa, CA 92621
Link to Campus Map
Registration
Registration Type

Early Registration
on or before
August 2, 2019

Late Registration
after
August 2, 2019

Member
$159
$209
Non Member
$209
$259
Host College (Non Member)
$179
$229
Cancellation and Refund Policy
Cancellation and refund requests must be received prior to August 16, 2019. A refund of the workshop fee, minus a $100 administrative fee, will be given for cancellations received by August 16, 2019. NISOD also regrets that refunds will not be given after August 16, 2019 or for no-shows. However, we are pleased to credit your registration toward another workshop. In addition, substitutions are gladly accepted. A transfer of your full registration is permitted prior to the workshop by submitting a written request to
Annecy Liddell
by August 16, 2019. The individual requesting the transfer is responsible for all financial obligations (any balance due) associated with the transfer.
Consent to Use of Photographic Images
Registration and attendance at, or participation in, NISOD meetings and other activities constitutes an agreement by the registrant to the use and distribution of the registrant or attendees' image or voice in photographs, videotapes, electronic reproductions and audiotapes of such events and activities by NISOD.
About the Faciliator
Sean J. Glassberg, the recipient of the 2013 TYCA-Southeast Cowan Award for Teaching Excellence and the 2007 Professor of the Year at Horry Georgetown Technical College, has over 20 years of academic and professional experience, ranging from teaching English at community colleges and universities to training industry and technical professionals to become educators.
Coming from a family of educators has provided Sean with a solid foundation of best-teaching practices. His master's degree in Special Education and experience with children with disabilities have enabled Sean to respond to a wide spectrum of learners. His passion to help others in and out of the classroom led him to found Racers for Pacers, a non-profit organization with a mission to include children with disabilities in the running community.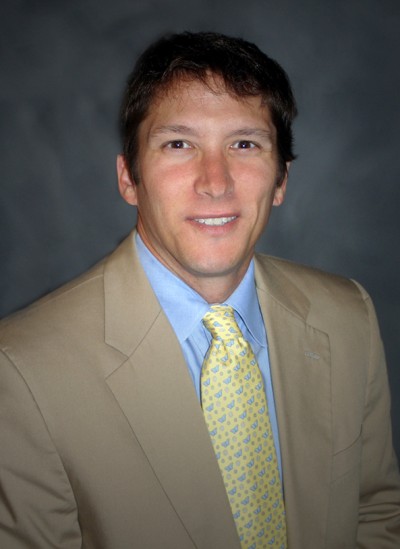 Hotel Information