St. Clair County Community College Regional Workshop
Another New Paradigm: The MillennialZ and Educational Technology
Workshop Description
Millennials have been in college classrooms for the past 20 years, and Generation Z includes recent college graduates. Students have changed, and so have our classrooms and strategies to engage them. Workshop participants learn how to engage students using free and easy-to-use educational technology tools. Participants leave this workshop with the abilities to create their own instructional videos and games, study aids, and presentations that increase student motivation and participation!
Participants in the Workshop will:
Review current research that differentiates generational learning and communication styles.
Review and observe at least seven different educational technology tools that are innovative, intuitive, and free.
Learn how to create videos and other tools designed to increase students' mastery of curriculum learning outcomes.
Create their own accounts for educational technology tools they find most applicable to their teaching.
Create their own videos, games, activities, and presentations based on their individual preferences.
Review examples of their colleagues' creations.
Participants receive a Certificate of Attendance upon completing the workshop.
Preliminary Schedule
September 20, 2019

10:00 a.m. – 3:00 p.m.
Workshop
12:00 – 1:00 p.m.
Lunch Provided by NISOD
Location
St. Clair County Community College
Welcome Center – Room 150
735 Erie St.  (corner of Glenwood St. & Erie St)
Port Huron, MI 48060
Registration
Registration Type

Early Registration
on or before
August 23, 2019

Late Registration
after
August 23, 2019

Host College (Member)
$129
$179
Member
$159
$209
Non Member
$209
$259
Cancellation and Refund Policy
Cancellation and refund requests must be received prior to September 6, 2019. A refund of the workshop fee, minus a $100 administrative fee, will be given for cancellations received by September 6, 2019. NISOD also regrets that refunds will not be given after September 6, 2019 or for no-shows. However, we are pleased to credit your registration toward another workshop. In addition, substitutions are gladly accepted. A transfer of your full registration is permitted prior to the workshop by submitting a written request to
Annecy Liddell
by September 6, 2019. The individual requesting the transfer is responsible for all financial obligations (any balance due) associated with the transfer.
Consent to Use of Photographic Images
Registration and attendance at, or participation in, NISOD meetings and other activities constitutes an agreement by the registrant to the use and distribution of the registrant or attendees' image or voice in photographs, videotapes, electronic reproductions and audiotapes of such events and activities by NISOD.
About the Faciliator
Sean J. Glassberg, the recipient of the 2013 TYCA-Southeast Cowan Award for Teaching Excellence and the 2007 Professor of the Year at Horry Georgetown Technical College, has over 20 years of academic and professional experience, ranging from teaching English at community colleges and universities to training industry and technical professionals to become educators.
Coming from a family of educators has provided Sean with a solid foundation of best-teaching practices. His master's degree in Special Education and experience with children with disabilities have enabled Sean to respond to a wide spectrum of learners. His passion to help others in and out of the classroom led him to found Racers for Pacers, a non-profit organization with a mission to include children with disabilities in the running community.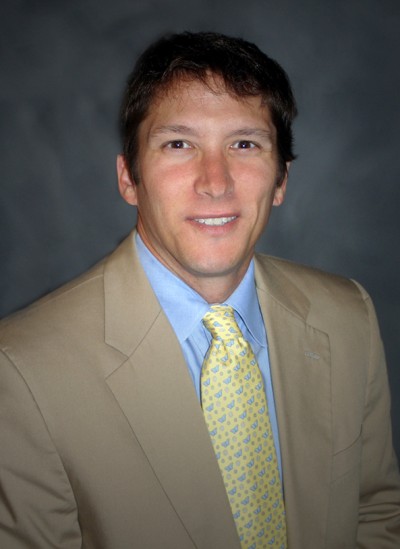 Hotel Information