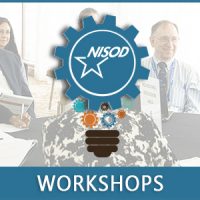 Another Seat at the Table: A Diversity and Inclusion Workshop

This workshop addresses the most critical points for all individuals to grasp when it comes to the topics of diversity and inclusion. The facilitator explores how participants of all backgrounds can feel safe engaging in the conversation, bringing their whole selves to work, and making positive changes so everyone in the organization feels valued and included. This workshop helps participants meet important needs that all organizations share: Improving employee inclusion, and mitigating the risk of negative consequences such as decreased employee morale, high turnover rates, and conflict in the workplace.

Transformational Change Within an Organization
The objective of this module is to increase participants' awareness of the role they play in their organization's diversity and inclusion culture. Participants explore who needs a diversity and inclusion program and why it is so important to have one. Also discussed are various stereotypes and the difference between a stereotype and an implicit bias

It Takes a TEAM
During this module, participants discuss why they should look beyond the surface to create an inclusive environment. The facilitator leads discussions about internal versus external customers, the difference between a thermostat and a thermometer, and what it means to have a genuine desire to listen.

By the end of this workshop, participants know or be able to:

Understand diversity, inclusion, and organizational culture.
Identify the stereotypes and biases that slow down progress in an organization.
Plan and investigate ways to create an inclusive workplace.
Understand what it means to be a TEAM.
Analyze Pauli's Exclusion Principle.
Understand lived experiences and how to value others.
Learn the art of communication.
Increase diversity and inclusion awareness in the workplace.

Plans for Audience Participation and Interaction:

View video clips.
Discuss the materials with peers in breakout sessions.
Explore the workshop manual.

About the Facilitator

Dr. Nicole Rankine, affectionately known as Dr. Nic, is one of the most engaging personal development coaches around. She is a certified teacher, speaker, and coach with the John Maxwell Team, which founded the COLE Academy of Personal Growth, a training and development company devoted to helping students and the educational leaders that support them with leadership development, personal growth, and communication. Using John Maxwell's proven leadership development tactics, strategies, and skills, Dr. Rankine provides training for leaders of schools, colleges, and universities. Dr. Rankine has trained leaders internationally in Costa Rica, Kenya, South Africa, and China. She holds a Ph.D. and master's degree in public health and a master's degree in biology. She is fun, high energy, and exhibits a passion for helping others reach their full potential.