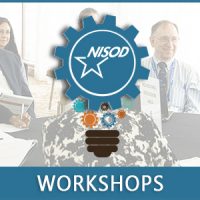 Meeting Students Where They Are

Are you seeking more ways to connect with your students? Use your own learning experience and identity development to leverage powerful learning for students. Participants explore adult learning theories, strengths-based approaches, and cultivating a sense of belonging in the classroom. This workshop models interactive learning in the remote environment with an emphasis on practice and application.

Setting the Stage

Identify best practices when working with individual students.
Recognize how your own identity impacts students.
Leverage your own identity to positively impact students.

Getting to Work

Foster a sense of belonging.
Practice using strengths-based language and cultivating a sense of belonging in student interactions.

Taking it Forward

Define elements of powerful learning experiences.
Identify effective uses of student success theories.
Create an action plan to meet students where they are.

About the Facilitator

Gena Merliss
Gena Merliss is Coordinator of Monroe Community College's Teaching and Creativity Center. Gena works with faculty to develop critical reflection in order to improve instruction and student learning. Prior to her current role, Gena taught developmental math and integrated reading and writing as an Assistant Professor. In that position, Gena experimented with many different strategies to help students develop non-cognitive skills and self-awareness. Gena earned a Master's degree in Education from the University of Pennsylvania. She also holds a Bachelor's in Biological Anthropology from Swarthmore College.

Renee Dimino
Renee Dimino, associate professor and SUNY Guided Pathways project director, works with community colleges across SUNY to support their work implementing guided pathways. In her faculty role, she has worked to redesign developmental education, teaches College Success (COS) courses, oversees the COS program, and coordinates COS adjunct faculty. She values reflective practice and has a passion for student success and faculty development. Renee holds a bachelor's degree in education from SUNY Geneseo and a master's degree in education from SUNY Brockport.