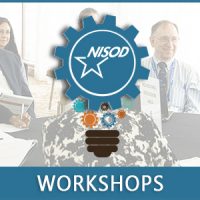 Flipped Learning: Pathway to Student Success

The predominate teaching model in use worldwide, from pre-kindergarten through graduate school, had its beginnings in 18th-century Prussia. The concept of a "sage on the stage" standing and delivering a lecture to a captive audience was intended to ensure complete control by the instructor. In the past decade, the efficacy of this approach has been questioned, and newer, technology-enabled models have quietly transformed the learning environment by providing a more personalized and effective learning experience. The flipped classroom is one of these new approaches.

The flipped classroom is a pedagogical model where the traditional lecture and homework elements are reversed. Prerecorded video lectures are viewed before class. In-class time is repurposed so students can inquire about lecture content, apply their knowledge, and participate in hands-on activities. This is a change in roles for instructors who give up their front-of-the-class position in favor of a more collaborative and cooperative contribution, as well as for students are held more responsible for their own learning.

By reversing the traditional lecture and homework elements and integrating engaged-learning activities, you can transition your class from a teacher-centered to a learner-centered environment. Making this transition will completely change the dynamics of the classroom and make students more responsible for their own learning. Student attendance, engagement, participation, and conceptual understanding will sharply increase and result in vastly improved student learning outcomes. Come explore the possibilities offered by the flipped classroom model, engage with other participants with a similar interest, and leave with a personalized implementation plan and a variety of interactive engagement activities that you can implement immediately.

By the end of this workshop, participants know or are able to:

Describe the flipped learning model and be able to identify at least five potential benefits this model has over conventionally-taught classes.
Identify at least five strategies and tools that can be used with students to promote active engagement.
Implement the flipped model in their classroom.
Develop a personal plan to flip a single class session, a complete chapter, or an entire course.
Have a variety of references and resources related to the flipped classroom model to use at their own institution.

Activities:

Active engagement activities are embedded throughout the workshop as a means of engaging participants, getting them to reflect upon the material as it is introduced, and to showcase activities they can apply in their classrooms.

Name Tent Plus: Creative way to quickly get to know your students and for them to feel comfortable asking questions.
Self-Reflection: Participants grade the current level of active engagement in their classes and discuss how engagement could be improved.
Five-Word Exercise: Participants describe a photo in five words and then have their partner explain how the word applies to the workshop.
Sole Mate: Participants find someone with similar shoes and share lessons learned from the workshop.
Whip Around: Every participant comments on what he or she has learned from the workshop.
Popcorn: Participants "pop" up and shout out what they think about the workshop topic being discussed.
One-Minute Paper: Participants spend one minute continuously writing their thoughts or concerns about a workshop topic.
One-Minute Conversation: Participants pair up with someone else and talk for one minute. Then the other person summarizes the discussion in 30 seconds. Then the roles are reversed.
PhotoVoice: Participants describe how a photograph applies to the workshop topic being discussed.
20-20 Reflection: In 20 words or less and then in 20 words or more workshop participants explain their thoughts/concerns about a topic.
Concept Map: Participants describe four aspects of a specific workshop topic: definition, example, illustration, and challenges.
45-Second Rendezvous: Workshop participants pair up with another individual and share for 45 seconds something they learned and would like to try out when they return to their institutions.
3-2-1 Reflective Summary: At the conclusion of the workshop, each participant is asked to reflect on the session and then write down three things that they learned, two things they want to learn more about, and one thing they can't wait to share with someone else.
Online Back Channel: A back channel (e.g., todaysmeet.com) will be established that enables participants to engage one another virtually during the session and post comments and questions. Throughout the workshop, the back channel is reviewed and questions posted are addressed.
Personalized Implementation Plan: All participants are asked to develop their own plan for flipping a class upon their return to their institution. They then share their plans in a small group to get feedback and inspiration.

About the Facilitator

Erik Christensen holds engineering degrees from the U.S. Naval Academy and the Massachusetts Institute of Technology. He teaches physics, astronomy, and astrobiology at South Florida State College and online for Florida Keys Community College. Erik has been flipping his classes since 2013 and has seen monumental increases in student engagement and success. Erik regularly presents on his creative approaches to teaching at the SACSCOC Annual Meeting and Summer Institute, Online Learning Consortium International Conference on Online Learning, STEMtech, SXSWedu, D2L Fusion, Connexions, Florida Educational Technology Conference, Association of Florida Colleges, and Cosmos in the Classroom.