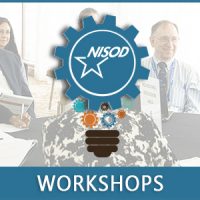 Developing Reflective Practitioners

As faculty developers, we have the opportunity to build our faculty's capacity for reflective practice. But, with all the demands on their time, how do we effectively design meaningful learning experiences that make faculty come back to us?

This question is especially relevant now because of the COVID-19-related changes to college instruction. Faculty are grappling with a new set of challenges in the typically solitary culture of higher education. This workshop helps faculty developers design and facilitate collegial conversations to improve teaching practice and educational equity. Using equity as a foundation for the workshop, participants stay connected to the purpose of improving teaching practice to ensure learning for every student. The workshop facilitator models collaborative conversations while providing opportunities for participants to reflect on their own learning.

Designing Collaborative Spaces That Build the Capacity for Reflective Practice

Build relational trust and encourage risk taking.
Develop "shared agreements" for courageous conversations with colleagues.
Structure effective conversations about improving teaching practice.
Use probing questions to build reflective habits.

Facilitating Professional Learning

Use protocols to shape collegial conversations about educational equity.
Develop effective facilitation skills.
Engage in reflective practice.
Create an action plan to be used on your campus.

About the Facilitator

Gena Merliss is Coordinator of Monroe Community College's Teaching and Creativity Center. Gena works with faculty to develop critical reflection in order to improve instruction and student learning. Prior to her current role, Gena taught developmental math and integrated reading and writing as an Assistant Professor. In that position, Gena experimented with many different strategies to help students develop non-cognitive skills and self-awareness. Gena earned a Master's degree in Education from the University of Pennsylvania. She also holds a Bachelor's in Biological Anthropology from Swarthmore College.