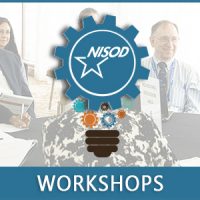 Tiny Habits of Student Success

One size does not fit all! Understanding human behavior is key to designing and creating habits for student success. During this workshop, participants focus on behaviors that have the biggest impact on creating successful learning experiences. Participants learn and apply a simple and empirically proven method of behavior change that creates a powerful learning environment. They also learn the power of habit design and a step-by-step process for creating tiny habits. In addition, participants create actionable habit recipes applicable to students, faculty, and staff.

The workshop is based on Dr. BJ Fogg's Tiny Habits: The Small Changes That Change Everything, which has recently been named by Amazon editors as the number one book on leadership and business. All participants receive a complimentary five-day Tiny Habits course, which includes a daily email from a trained and certified Tiny Habits Coach.

Learn the power of tiny habits.
Explore habits and emotions.
Learn two behavior maxims that influence change.
Learn and apply the Fogg Behavior Model.
Differentiate between aspirations and behaviors.
Learn and apply the Tiny Habit recipe.
Learn and apply a behavior-focus mapping technique.
Design Tiny Habits for your students.
Learn about pearl habits for everyday students
Design pearl habits.

About the Facilitator

Dr. Judith Cardenas' academic background includes a doctorate in education administration, as well as a doctorate in training and performance improvement. She has completed a variety of postdoctoral trainings, including leadership development at Harvard University's John F. Kennedy School of Government and human performance improvement at the American Society for Training and Development and Human Capital Analytics. In addition, she holds a certification as a Registered Business Coach, is a Certified Professional for Return on Investment from Villanova University, Certified Neuro Coach in the areas of change, transformation, and agility from Harvard University, and is a Certified Professional in Innovation of Products and Services from MIT.

Dr. Cardenas' background includes roles in executive management and oversight of large public institutions where her duties entailed leading a $146 million operational budget plus an additional $30 million of federal funds, $10 million foundational endowment, and a 3,000-employee base. In addition to her diverse expertise in higher education, she has created and delivered training to organizations such as World Bank, United Nations, QVC, Inc., Phillips Semiconductor, the United States Navy, the United States Nuclear Regulatory Agency, and the United States Army.