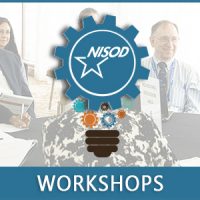 Presence, Surety, Joy: Gifts of Teaching in Times of Crisis

Teaching and learning in the era of COVID is awkward ("I didn't realize my video wasn't on."); apologetic ("I'm sorry, I couldn't quite hear that through your mask."); and elegiac ("Normally, I would do it this way, and maybe when all this is over…"). It is emotionally overwhelming serving students—at a social distance—who are often in need of help more than ever before.

When Maslow's hierarchy feels like a layer cake missing several layers, it can be difficult for faculty to determine: "What exactly should teaching provide right now?"; "What am I supposed to aim for?"; and "What meaningful things can I give?"

This workshop offers instructors a concrete pyramid to rebuild by focusing on offerings of presence, surety, and joy. Participants engage in refocusing their own gifts of teaching (for supporting students) and teaching gifts (for nurturing their own practice), even in difficult times.

My Pyramid

A pedagogy of presence
Surety as interpersonal safety
Joy that acknowledges pain

Your Pyramid - Part 1

Finding strengths for the apocalypse
Your pyramid in creation

Your Pyramid - Part 2

Your pyramid in practice
Your pyramid in relation

About the Facilitator

Dr. Nicole Matos has enjoyed a 20 year career in American higher education as a professor,
administrator, commentator, and consultant. A former community college student herself, she is currently Professor of English at the College of DuPage in suburban Chicago and a particular specialist in the community college sector.

With repeated credits in The Chronicle of Higher Education, Inside Higher Ed, and Pedagogy Unbound, and as a former columnist for CHE Vitae, Nicole is widely published on faculty development topics, including improving online and blended instruction, best practices in developmental education, the faculty role in Guided Pathways, and healing relationships between administration and faculty. She is nationally experienced as a keynote speaker, workshop facilitator, communications strategist, and content editor.