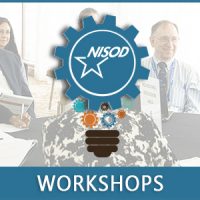 The Faculty Role in Guided Pathways

In theory, a garden; in implementation, a morass. That has sometimes been the lived experience of institutions undertaking the process of inquiry and reform known as Guided Pathways. The tensions that this movement introduces—questions about practitioners' allegiance to their disciplines and alignment with broader measures of student success; about the relevancy of quantitative assessment within arguably qualitative arts; and about what truly constitutes educational equity and justice—seem destined, maybe designed, to disrupt traditional faculty roles and test relationships between faculty, administrators, and staff.

But not all tensions need be unfruitful contentions, not if reasonable faculty concerns surrounding Guided Pathways are addressed forthrightly, with recognition, understanding, reflection, and humor. This workshop offers creative activities, provocative reframings, and ultimately, genuine dialogue surrounding the most difficult "hot spots" involving faculty engagement with Guided Pathways.

The challenge that Guided Pathways suggests—that we all more mindfully distinguish between "good complexity" (experiences from which students learn and grow: intellectual richness and challenge) and "bad complexity" (processes or policies that prove to unnecessarily obstruct student completion)—is simply too powerful and too valuable not to authentically explore. In the end, this workshop helps faculty and those that lead them help their institutions help their students by offering realistic and practical suggestions for positive and genuinely collaborative action.

By the end of this workshop, you will know or be able to:

Evaluate academic biases surrounding complexity (when is it good? when is it bad? how do we judge?).
Debate controversial faculty-oriented Guided Pathways arguments and counter-arguments.
Articulate their personal, team, and institutional strengths, values, and commitments within a Guided Pathways framework.
Strategize concrete action steps and safeguards to ensure their specific campus context achieves the best and avoids the worst of Guided Pathways.

About the Facilitator

Dr. Nicole Matos has enjoyed a 20 year career in American higher education as a professor,
administrator, commentator, and consultant. A former community college student herself, she is currently Professor of English at the College of DuPage in suburban Chicago and a particular specialist in the community college sector.

With repeated credits in The Chronicle of Higher Education, Inside Higher Ed, and Pedagogy Unbound, and as a former columnist for CHE Vitae, Nicole is widely published on faculty development topics, including improving online and blended instruction, best practices in developmental education, the faculty role in Guided Pathways, and healing relationships between administration and faculty. She is nationally experienced as a keynote speaker, workshop facilitator, communications strategist, and content editor.