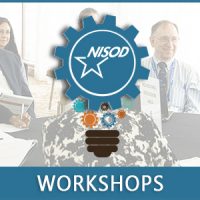 Technology Frenzy: Effectively Incorporating Technology Tools Into the Classroom

Are you ready to learn about a variety of technology tools that can be used to engage students in your classroom? If so, this workshop is for you! We live in the age of digital natives. A digital native is a person born or brought up during the period of digital technology and are therefore quite familiar with computers and the internet from an early age. This workshop helps participants learn about instructional technologies that can be used in the classroom to help engage and motivate digital natives to improve student learning. The explored technologies include Adobe Spark, Biteable, Mentimeter, Nearpod, and Quizlet. For optimal learning, this workshop requires that you bring your fully-charged laptops. Templates and handouts are provided.

By the end of this workshop, participants know or are able to:

Recognize the features of free and upgraded versions of various technology tools.
Create accounts and view demonstration lessons for various technology tools.
Build quality lesson plans and upload existing lesson plans based on specific disciplines or specialization areas. Quality course design components are discussed.
Design effective questions and objective writing assignments using Blooms Taxonomy.

Plans for Audience Participation and Interaction:

Viewing video clips and demonstrations (pair-share and reflection activities)
Creating user accounts
Group discussion and share outs (discipline specific)
Building new course content
Uploading and enhancing current course content

About the Facilitator

Dr. Ericka Landry has worked in K-12 and higher education for over 20 years and has a passion for personal and professional growth. Dr. Landry currently serves as the Director of Faculty Development at Lone Star College (LSC) in Houston, Texas. In this role, she enjoys mentoring, supporting, and collaborating with faculty at each of LSC's six campuses and numerous satellite centers. She provides high-quality learning opportunities for faculty development and supports campus-level contacts at the respective LSC campuses. She holds degrees from the University of Arkansas at Monticello (BBA), Houston Baptist University (M.Ed.), and Sam Houston State University (Ed.D.). She has received numerous facilitator certifications, including being recognized as a Master Presenter by NISOD.