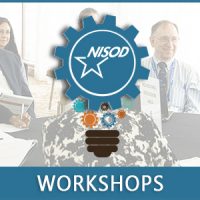 Multiple Pathways to the Student Brain: Science and Strategies to Energize and Enhance Instruction

It's not what we know, it's what we do that matters. This workshop series is designed to help educators reach diverse and struggling learners through a deeper understanding of underlying brain processes and science-based strategies. Huge gains in our understanding about how students learn best have been made in the last decade. However, many educators are still using outdated practices based on early brain research performed on rats. Multiple underlying brain pathways can be developed for more powerful learning. The facilitator models brain-compatible teaching practices in this energizing workshop series based on her book, Multiple Pathways to the Student Brain.

Participants arrive with a lesson in mind that they will develop and use as a model as they continue to enhance their instruction after completing this workshop. By the end of this part of the workshop, participants know or are able to:

Determine fact from fallacy about the brain and learning.
Gain a deeper understand of how the brain learns.
Understand the difference between thinking and real learning.
Discover and apply the most significant factor to improve student learning.
Explore multiple pathways involved in learning beyond visual, auditory, and kinesthetic.
Acquire strategies for reaching diverse learners.
Explore ways to apply multiple pathways in lesson design, presentation, assignments, and assessment.

Participants continue to explore multiple pathways and develop strategies using the same sample lesson. By the end of this part of the workshop, participants know or are able to:

Uncover the skill that predicts achievement and life outcomes and learn how to improve this skill to change the trajectory of a student's learning path.
Discover what triggers the reward/motivation pathway in the brain and how to implement it in lessons for maximum motivation and better retention.
Learn why one pathway can either enhance learning or greatly inhibit learning, and the implications for classroom practices.
Continue to explore multiple pathways involved in learning beyond visual, auditory, and kinesthetic.
Continue to acquire strategies for reaching diverse learners.
Continue to explore ways to apply multiple pathways in lesson design, presentation, assignments, and assessment.
Complete a boilerplate ideal lesson that incorporates multiple pathways.
Bring essential information back to colleagues.
Complete an action plan of essential strategies to implement immediately.

Activities Overall

Participate in an eye-opening quiz that explores existing beliefs and knowledge.
For each pathway, engage with other participants in breakout rooms to share ideas about how to apply what was learned.
Engage in a strategy scavenger hunt that provides an extensive toolbox that can be used over time.
Participate in a scientific, interactive task in which participants experience an important concept that affects learning and test-taking.
Apply multiple pathways to a lesson as a boilerplate for future lesson creation.

Participants can claim a digital badge and certificate upon completing the workshop and a post-workshop survey.

About the Facilitator

Dr. Janet Zadina

"Powerful!" "Engaging!" "Innovative!" and "Life Changing!" are just a few ways audiences describe presentations by Dr. Janet Zadina. Dr. Zadina is an internationally renowned speaker, consultant, author, and former high school and community college teacher, known for her extraordinary ability to inform, educate, and empower audiences with brain research. Dr. Zadina has made such an impact on the academic community that the Society for Neuroscience honored her with the prestigious 2011 Science Educator Award. This recognition solidified her reputation as a significant contributor to public education and the field of educational neuroscience. Through her transformative, powerful, and entertaining workshops, Dr. Zadina is changing the way teachers, students, and even business professionals understand and use the brain.

Dr. Zadina's determination to tear down brain myths and build up lives was born from her personal experiences working with dyslexic students. When she learned that a new "window" into the brain was possible with neuroimaging, she knew she had to go back to school and study neuroscience. She earned a Ph.D. in Education while conducting MRI research on neurodevelopmental language disorders at Tulane Medical School. She then completed a postdoctoral fellowship in cognitive neuroscience.

Dr. Zadina bridges the fields of education and neuroscience in her visionary work and the magic of her presentations. Her years of research, writing, and teaching enable her to educate others with science and strategies to transform education. As the founder and CEO of Brain Research and Instruction, she teaches and models best practices in educational neuroscience when presenting keynote speeches and workshops worldwide. She has been honored as a Distinguished Fellow in the Council of Learning Assistance and Developmental Education Associations, among other honors. She is the author of textbooks as well as professional development books, including Multiple Pathways to the Student Brain. She is a co-founder of the Butterfly Project, a pro-bono initiative designed to help educators who have experienced natural disasters.