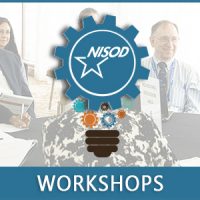 Addressing the Hidden "Learning Disability" of Anxiety, Stress, and Trauma: Science and Strategies for Creating a Trauma-Sensitive Classroom

At least 30 percent of students have enough anxiety to impair their learning. Include students who suffer from depression and the percentage goes up even more. Additionally, many students have experienced trauma through home or community violence, poverty, combat, or migrant/immigrant situations. Depending upon the time and the population, a class could have as many as 80 percent of its students not learning at optimal levels. Addressing the effects of anxiety, stress, and trauma can improve learning.

Schools are increasingly realizing that classrooms must be trauma-sensitive. Trauma-sensitive classrooms improve learning and behavior for all students. However, a teacher cannot create a trauma-sensitive classroom without understanding the effects of trauma on learning, being aware of practices that create additional stress, and utilizing practices that reduce stress.

This workshop brings a unique vision that most individuals cannot bring because the facilitator is a former community college instructor who became a neuroscientist, experienced the trauma of a natural disaster and its effects on people, and engaged in post-traumatic stress scientific research. She understands the difference between good research and media hype and translates this understanding into credible classroom practices.

Participants leave the workshop able to reduce stress and enhance learning through strategies effective for all learners. They also acquire strategies for reducing their own stress, which is important, since faculty stress is contagious to students.

The goals of this workshop are threefold:

Inform educators about how anxiety, stress, and trauma create a hidden "learning disability;"
Inform educators about the extent of the problem; and
Provide credible strategies based on new research that helps educators reduce the effects of stress and create trauma-sensitive classrooms.

By the end of this workshop, participants will know or be able to:

Explain the brain's response to stress.
Recognize the extent of the problem in their student population.
Describe the impact of stress and trauma on learning (i.e., working memory, higher-order thinking, test performance, behavior).
Understand the body's mechanisms for switching from stress to calm and acquire three interventions that help students make the transition.
Utilize research-based classroom-friendly strategies to reduce stress.
Utilize strategies for creating a trauma-sensitive classroom.
Implement the critical "first five minutes of class" technique to create a more effective learning environment.
Describe and execute the strategy shown to rewire the brain for more happiness.
Learn a technique that can stop anxiety in its tracks.
Learn the intervention that research says is most effective for helping traumatized students.

Activities:

Participate in a scientific experiential activity that replicates the effects of stress on thinking.
Engage in the "first 5" activity to set the tone for reduced stress and improved learning.
Create an Action Plan for the Classroom to implement key strategies.
Create an Action Plan for themselves to reduce stress and increase happiness.
Complete a "Five Take-Aways" to take back and share with colleagues.

Participants can claim a digital badge and certificate upon completing the workshop and a post-workshop survey.

About the Facilitator

Dr. Janet Zadina
"Powerful!" "Engaging!" "Innovative!" and "Life Changing!" are just a few ways audiences describe presentations by Dr. Janet Zadina. Dr. Zadina is an internationally renowned speaker, consultant, author, and former high school and community college teacher, known for her extraordinary ability to inform, educate, and empower audiences with brain research. Dr. Zadina has made such an impact on the academic community that the Society for Neuroscience honored her with the prestigious 2011 Science Educator Award. This recognition solidified her reputation as a significant contributor to public education and the field of educational neuroscience. Through her transformative, powerful, and entertaining workshops, Dr. Zadina is changing the way teachers, students, and even business professionals understand and use the brain.

Dr. Zadina's determination to tear down brain myths and build up lives was born from her personal experiences working with dyslexic students. When she learned that a new "window" into the brain was possible with neuroimaging, she knew she had to go back to school and study neuroscience. She earned a Ph.D. in Education while conducting MRI research on neurodevelopmental language disorders at Tulane Medical School. She then completed a postdoctoral fellowship in cognitive neuroscience.

Dr. Zadina bridges the fields of education and neuroscience in her visionary work and the magic of her presentations. Her years of research, writing, and teaching enable her to educate others with science and strategies to transform education. As the founder and CEO of Brain Research and Instruction, she teaches and models best practices in educational neuroscience when presenting keynote speeches and workshops worldwide. She has been honored as a Distinguished Fellow in the Council of Learning Assistance and Developmental Education Associations, among other honors. She is the author of textbooks as well as professional development books, including Multiple Pathways to the Student Brain. She is a co-founder of the Butterfly Project, a pro-bono initiative designed to help educators who have experienced natural disasters.