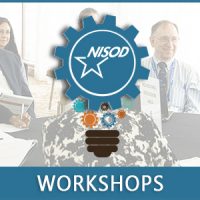 Awaken YOUR Futuristic Mindset: How to Think Like a Futurist

Humans have an innate drive to contemplate the past, present, and future. Now, we are also able to research possible futures! Future methodologies allow us to awaken our futuristic mindsets by systematically observing the world around us and creating a portfolio of possible futures we can work toward in the present.

Future methodologies are particularly important to individuals who are upskilling and reskilling while working a full-time job. These "working learners" are disrupting traditional education-to-workforce pathways, proving that it's never too late to gain new skills and reeducate. In order to help these working learners, we need to create new strategies for their success in our workplaces and education system.

Come join the Founder of the Work+Learn Futures Lab at the Institute for the Future to awaken your futurist mindset and create opportunities in your present!

Outcomes

By the end of this workshop, participants are able to:

Awaken their futuristic mindsets.
Describe the history and research methods behind futuristic methodologies.
Apply future principles and tools in everyday situations.
Understand how to continue building their future skillset.

Activities and Exercises

Deploy signal spotting, distinguish between trends and disruptions, and identify shifts.
Understand how to "Ride Two Curves."

Materials

One "Learning IS Earning" hardcopy map. To order additional copies of the map, please contact Neela Lazkani at Institute for the Future. NLazkani@iftf.org (650) 854-6322
Worksheet templates
PDF Slides

About the Facilitator

Dr. Parminder K. Jassal is the founding director of the Work + Learn Futures Lab at the Institute for the Future, a fellow with the Forum on the Future of Education and Employment, and Co-Founder of SocialTech.ai, a public benefit corporation that supports working learners. Dr. Jassal aspires to an equitable, sustainable future by investigating three intersecting lenses: the innovations of open economies, the changing role of people in their environments, and the relationship between learning and working. Her earliest perspectives are shaped by stints at Fortune 50 companies like Ford Motor Company, Atlantic Richfield Oil Company, and Lucent Technologies. She also started her own companies, ranging from restaurants to technology, including The Bombay House Restaurant, East Indian Trading Café, and Technology Solutions and Consulting.

After joining forces with another start-up, International Network Services, Dr. Jassal landed in economic development in greater Louisville. She went on to join a start-up team for the postsecondary success strategy at the Bill and Melinda Gates Foundation and was eventually named the Founding Executive Director of the ACT Foundation, where she published "The New Learning Economy and the Rise of Working Learners."

Dr. Jassal's life reflects the world economy; she was born in London, completed high school in India, and attended college in the United States. She speaks three languages and serves on boards across the globe. Her postsecondary experiences began with an associate's degree from Southwestern Community College in Creston, Iowa. While transitioning from the for-profit to the philanthropic sector, Dr. Jassal earned her doctorate in higher education with a focus on technology and economics from the University of Louisville.