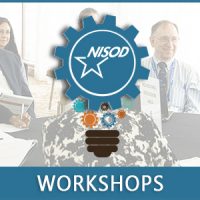 Universal Design for Learning: Understand It, Design It, Live It

Universal design principles have been used to design products and buildings that are accessible by all users. For example, manufactures now produce classroom furniture that is useable by either right- or left-handed individuals, eliminating the necessity to retrofit desks to accommodate the "different" needs of left-handed students. Now, everyone can sit at the same desk and use it effectively right from the start! The same idea of universal design can be applied to education and curriculum design. Though students have diverse interests and backgrounds and varied experiences related to the educational process (including study preferences, learning styles, and potential disabilities), universal design principles provide a framework for conceptualizing and appreciating this variability among our students. It also allows educators to proactively create assignments, assessments, and activities that are accessible, useful, and meaningful to all students at all times.

Constructing an entire course or individual materials according to universal design is an intentional process that can start with tweaking the format or requirements for a single assignment. While educators cannot anticipate every way in which students may be unique, we can use what we already know to make our classrooms and course components open to as many types of learners as possible. During this workshop, participants learn to construct individual materials or an entire course according to universal design.

By the end of this workshop, participants know or are able to:

Detail the theoretical underpinnings, main tenants, and specific examples of universal design.
Assess the level of universal design at the course, discipline, and institution level.
Conceptualize universally designed methods for easy incorporation across disciplines.
Create a framework for more complex universal redesign, including within specific disciplines.

Activities:

Actively engage with universal design principles to establish a baseline understanding via multimodal resources such as videos, hands-on activities, and real-life examples that build empathy and understanding around the urgency for curriculum redesign.
"Diagnose" the current level of universal design either within a particular course or discipline area. Cohorts from the same institution can assess the universality of their design at a more macro, institutional level.
Develop a "tool box" of more general universally-designed methods that can be applied across disciplines.
Reflect on how universal design principles can be applied to discipline-specific coursework.
Debrief by creating action plan for leveraging the transferrable methods determined in the workshop.
Identify connections between this curriculum redesign and other movements at your institution, as well as specific partnerships on your campus and/or in your community for continuing this work after the workshop.

About the Facilitator

Elizabeth A. Mosser, Associate Dean, Academic Operations, Harford Community College Elizabeth A. Mosser, an educational psychologist, completed her initial graduate work at The Ohio State University (OSU) where her research focus was on how students, particularly adolescents, can be better self-regulated. She then spent a great deal of time in the classroom at OSU, as well as at Columbus State Community College, and realized early on that her true passion is teaching. For several years, Ms. Mosser split her time between Harford Community College and Towson University, with some time also spent at Howard Community College. She joined the full-time faculty at Harford Community College in 2014. Ms. Mosser is an active proponent of the Universal Design for Learning approach to curriculum development and has facilitated many UDL-related workshops, conference presentations, and keynote addresses on the subject. Most recently, Ms. Mosser moved into the leadership role of Associate Dean for Academic Operations at Harford Community College, co-leading the Achieving the Dream movement on campus and helping to foster consistency and innovation across academic divisions.