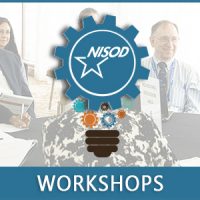 Brain-Based Teaching and Learning

We take for granted that our brains are the primary hub for learning activity, yet how much do we really know about how the brain works? By increasing our knowledge of the brain, we can become more deliberate and effective educators. In short, it's time for us to become students again and enroll in Brains 101.

This workshop will inspire and inform your work with students, whether you are an administrator, faculty member, or other higher education staff. Through a combination of interactive lecture and practical analysis, you will leave this workshop with the skills and knowledge needed to become a brain-based educator. Be warned, once you put on your brain-based glasses, the world will never look the same!

By the end of this workshop, you will know or be able to:

Situate brain-based teaching and learning within a larger model of holistic pedagogy.
Compare the opportunities and limitations of teaching with the brain in mind.
Describe the fundamental elements of the brain and nervous system.
Analyze common educational challenges in the context of the nervous system and generate brain-based solutions.
Define stress and understand its physiological mechanisms.
Discuss the major findings of neuroeducation and develop an action plan to apply these on your campus or in your classroom.

Activities:

Self-Assessments
Think, Pair, Share Discussions
Interactive Lecture
Journaling and Reflection
Scenario Analysis
Development of Action Plan

About the Facilitator

Karen Costa has over 15 years of higher education experience and formerly served as the Director of Student Success at Mount Wachusett Community College. Karen is currently an adjunct faculty member teaching college success strategies to online students at multiple institutions. She is also involved in various faculty development initiatives, including being a facilitator for Faculty Guild. Karen is a staff writer for Women in Higher Education. Her writing has also appeared in Inside Higher Education, The Philadelphia Inquirer, On Being, and Faculty Focus. Karen presents regularly on topics related to student and faculty success. Karen graduated with honors from Syracuse University with a Bachelor of Arts in Sociology. She holds a Master of Education in Higher Education from the University of Massachusetts-Amherst and a Certificate of Advanced Graduate Studies in Educational Leadership from Northeastern University. Karen is also a certified yoga teacher.