#NISODProfiles – George J. Jaber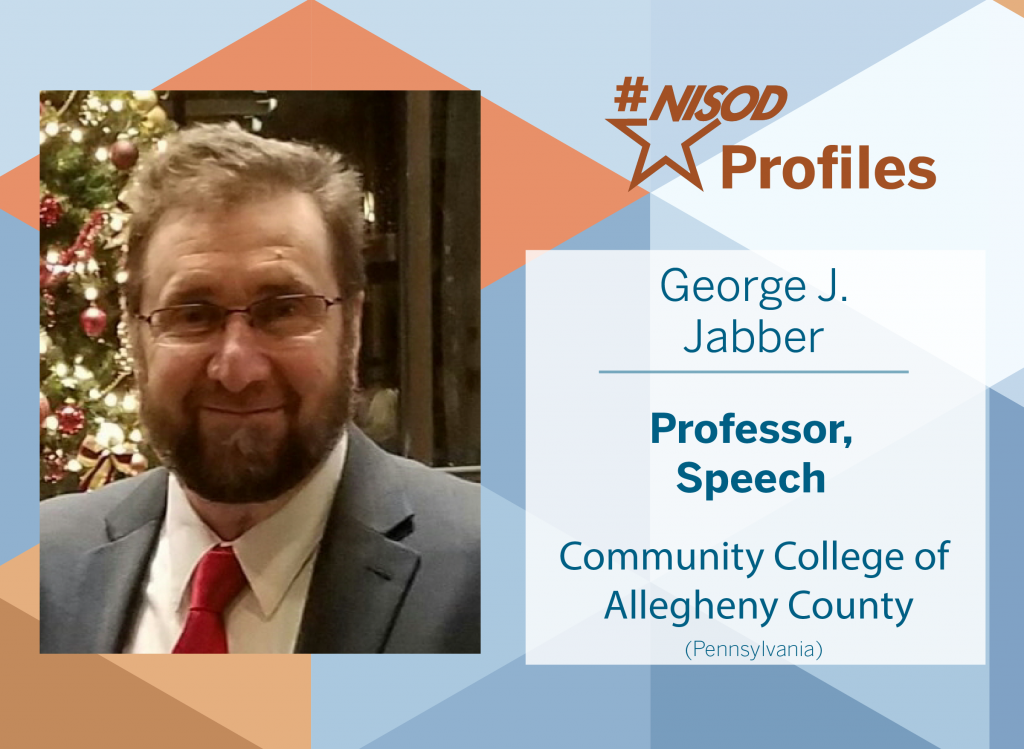 "Share your knowledge as a gift freely given. Students want to absorb information, and when you deliver it to them with positive encouragement, they want to please you with their acceptance."
#NISODProfiles | August 27, 2020
How long have you been an educator?
38 years.
What is your favorite part about being a community or technical college educator?
Affecting positive change in students' lives.
What is your best piece of advice for new or existing colleagues at community or technical colleges in your field?
Share your knowledge as a gift freely given. Students want to absorb information, and when you deliver it to them with positive encouragement, they want to please you with their acceptance.
How do you connect with your students?
By listening, guiding, sharing, and expecting.
Share a memorable teaching experience and explain why it was so impactful.
Teaching technical theatre and basic construction for film and media provides me ample opportunities to share building techniques. These practical lessons are hands-on and provide students the immeasurable pleasure of seeing something grow and be used within a production. Then, they go on to take their skills into the realm of home repairs. Very satisfying.
Every month, NISOD profiles faculty and staff from our member colleges who are doing extraordinary work on their campuses. #NISODProfiles offer a direct connection to your colleagues from across the world who exemplify NISOD's mission of improving teaching, learning, and leadership.