2016 Student Essay Winner Paloma Marinelarena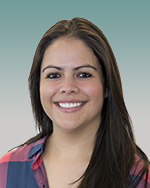 2016 SEC Winner Paloma Marinelarena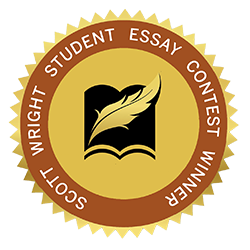 Serving With Pride
After an eight year hiatus, the process of returning to school to further my education was one of the hardest and most complicated ordeals I have had to deal with. Meeting with resistance and negativity from the beginning, I almost decided it was not worth the hassle, that is until I met with El Paso Community College Advisor Carlos Mejia.
At first glance, Mr. Mejia appeared to be like any other staff member who is paid to care, but in reality is too busy to give you the one-on-one time that is needed. I was wrong. He is one of the most professional, competent, and supportive individuals I have met and an overall blessing.
I had no transfer records, having last attended school in 2006, and I could not attend any classes on campus due to my work schedule. Nothing was an impediment for Mr. Mejia and not once did he discourage or tell me it was impossible. Instead, he walked me through what he called a "game plan," made a couple of phone calls, gave me names of people who I needed to call or meet with, and enrolled me at once into what would become my first semester back in college. I walked out of his office, enrolled in four online classes, and with a start date of January 2015.
One week into the semester, Mr. Mejia reached out to me to confirm that indeed I was attending school. I asked if I could schedule an appointment with him, to which he responded promptly with a same-day appointment. I was beginning to feel overwhelmed and was convinced I would not make it through the semester. Rather than preaching to me, we had one of the most impactful, yet down-to-earth conversations I have ever had. He made it clear that it was normal to feel overwhelmed, but that it wasn't because I couldn't do it. It was because I was afraid of the unknown and of reaching my full potential. He never pushed me. Rather, he guided me and made it clear that this first semester was for me and my future and no one else's. He knew I was content with my current career, but that I was also longing for more. Mr. Mejia did not let me believe in quitting and he refused to let me drop any classes.
After following his advice to take things course by course, believe in myself, manage my time wisely, and breakdown class work so that I would not fall behind, I am now four classes away from graduating in May with my associate's degree. In a timespan of one year, I have taken 19 online classes and have maintained a 4.0 GPA. Had it not been for Mr. Carlos Mejia, I would have once again dropped out of college, and the idea of graduating would have been no more than a dream. However, it is not a dream. Because of Mr. Mejia, I will graduate.
Mr. Mejia "serves with pride."