2016 Student Essay Winner Eduard Prieto Caballero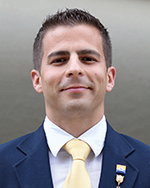 2016 SEC Winner Eduard Prieto Caballero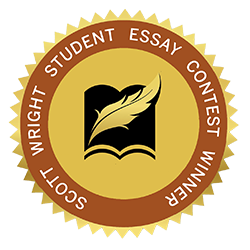 The "Mathemagician"
Three years ago, I first realized that mathematics is the thin line separating a magician from a mathematician. Majoring in electrical engineering, mathematics was supposed to be something I had on my own. However, it was not the case. During the first week I was in this country as an international student, I was required to take a standardized test of math called Accuplacer, which determined that I was not ready to start college-level math.
Frustrated and discouraged, I accepted what I took as a prison conviction, two semesters of developmental math as a prerequisite to start college algebra, which is the first step on a long path into the mathematics field. As if this were not bad enough, I was also an international student taking ESOL classes. English was a real barrier because it limited the resources I could use at Mountain View College to get help with my math. Therefore, I had the same possibilities to succeed as a fish swimming on a shark bank. Thankfully, two years ago all my luck changed when I met Juan Sandoval, a Hispanic guy who always carries a smile on his face and is willing to help as many students as he can. He worked as head of the math laboratory where he tutored individual students and entire classes. Nevertheless, Juan Sandoval is not a regular math tutor; he exceeds the expectations a student can have about any mathematician. Juan has the ability to solve in few seconds what it usually takes me some hours to understand. Like a magician, he transforms letters into numbers, lines into equations, and problems into pastimes. Yet, there is no trick to his operations; it is all about math. I define him as a "mathemagician."
While I was taking developmental classes, Juan always pushed me to excel in all the different classes I took. From developmental math, I went on succeed to college algebra, pre-calculus, Calculus I and II. Furthermore, he encouraged me to test out of trigonometry by studying on my own, which allowed me to skip trigonometry. I spent that summer with him, working trigonometry problems on a daily basis. Besides that summer, I spent Christmas break of the same year at a Starbucks café, receiving tutoring in calculus from him while the school was closed and I was taking winter term.
Now, we both have changed our positions at the school. I became a math tutor at the math laboratory and Juan Sandoval became a STEM advisor leading future generations of engineers while continuing to tutor between hours at his office whenever a student needs his help.
Magic is what Juan Sandoval does at Mountain View College. He is the reason why a developmental math student is now a math tutor and will soon transfer to a four-year university as an electrical engineering student.