2015 Student Essay Winner Sarah Reckling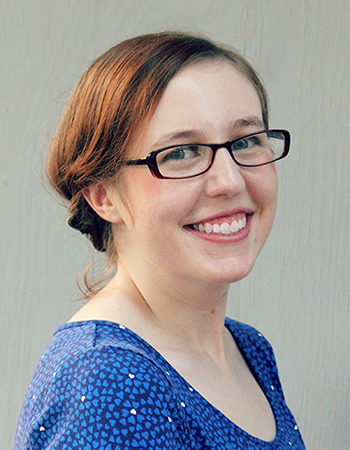 2015 SEC Winner Sarah Reckling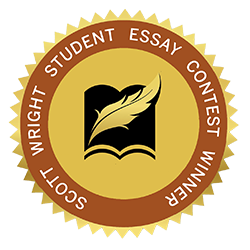 Learning to Fly Paper Airplanes
"What a robust reminder that my job is to make these little paper airplanes as well and as beautifully as I can and then sail them out into the breeze. How far they fly, where they land, what happens after they land—this is none of my business, except as it helps me to make the next airplanes better. My work is to make them and sail them—and then make more."
-Jim Ferris
I remember the first day I walked into Ms. Barker's Creative Writing course. The room was quiet. I was early, timid, and incredibly nervous. The other students slowly arrived and then
Ms. Barker entered the room. She brought with her a peaceful personality and passion for teaching. She set us all at ease. In that moment I knew I was going to learn a great deal from Ms. Barker, but I had no idea how much she would impact my life.
Fast forward to today. I completed two Creative Writing courses under Ms. Barker's instruction. In each of the courses she inspired a love for the written word. She also encouraged me to write and to send my work into the world. She unlocked the art of short stories, poetry, and even creative nonfiction. She encouraged the abilities of every student and helped us grow as writers. With Ms. Barker's encouragement behind me, I took the step to submit my work and began a wonderful journey of regularly writing for the literary magazine on campus.
Throughout Ms. Barker's courses, I and gained confidence in writing as well as in sharing my work. However, the greatest lesson I learned from her was perseverance. As I had the opportunity to know Ms. Barker better, she shared that she had been in a terrible car accident when she was younger. She had not given up. She persevered through many trials and recovered. Then, during the semester of Creative Writing II, Ms. Barker was diagnosed with a thyroid disease. She did not let that stop her. She continued teaching, continued encouraging her students, and continued to take the time to develop her own writing. To this day, she continues to persevere.
During my courses with Ms. Barker I learned, as Jim Ferris so eloquently put it, to fly paper airplanes. I learned to fold my words onto the page, send it flying into the world, and then to make more. Most of all, I learned to persevere. Some days a sudden gust of wind may blow so hard that your paper airplane crashes to the ground. Ms. Barker taught me that it is okay to pick up a new piece of paper and begin again. Life will send harsh gusts of wind, but she taught me to keep flying. As I walk across the stage at graduation this May, I will have a smile on my face and a paper airplane in my pocket to remind me to always persevere.