#NISODProfiles – Julie Anne Long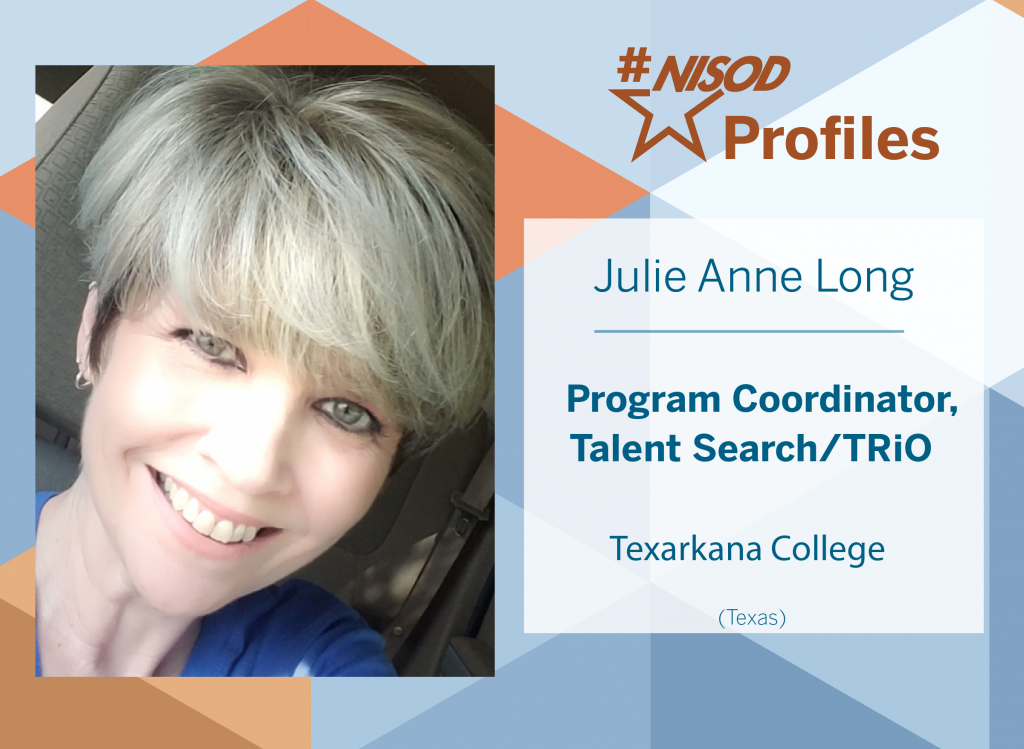 "Always remember to focus on your quality of services and ensuring students know they are seen, heard, have value, and have a purpose."
#NISODProfiles | March 4, 2021
How long have you worked in your position?
I have been with Texarkana College for fourteen years.
What is the most rewarding part about being a staff member of a community or technical college?
I am inspired by the shared vision my colleagues have for each student's success and the personal touches that are given to helping them.
What is something very important to you about your professional practice?
Always remember to focus on your quality of services and ensuring students know they are seen, heard, have value, and have a purpose.
Share a memorable experience on the job and explain why it was so impactful.
When a student succeeds in life and thanks you for believing in them when they could not believe in themselves. Nothing is more powerful.
Every month, NISOD profiles faculty and staff from our member colleges who are doing extraordinary work on their campuses. #NISODProfiles offer a direct connection to your colleagues from across the world who exemplify NISOD's mission of improving teaching, learning, and leadership.