#NISODProfiles – Sharon Pastor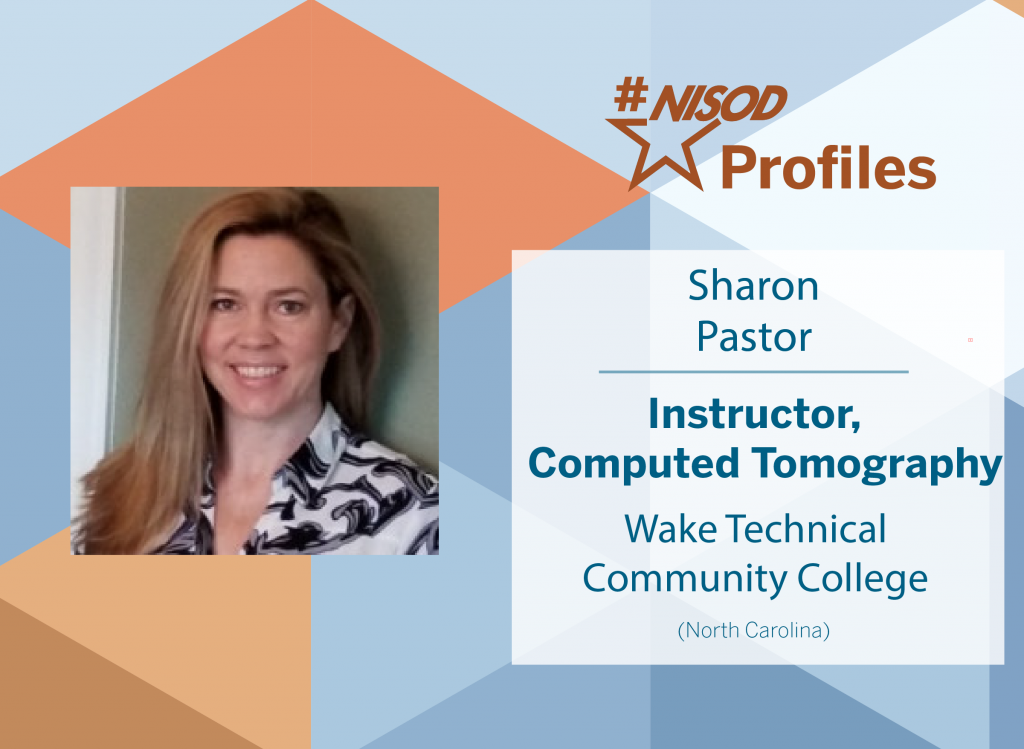 "I really get to know my students during clinicals; how they learn, their family life, their stresses, and daily issues. Telling them that they can do this, listening, and reminding them that I am here to help improves their motivation and ability to complete the program."
#NISODProfiles | January 30, 2020
How long have you been an educator?
8 years.
What is your favorite part about being a community or technical college educator?
My favorite part of being a technical college educator is working hands-on with students. There are so many personalities and types of people, and no one approach works for all students. In my field I am able to get to know each student and their individual situation. This allows me to cater my lessons to their unique learning styles.
What is your best piece of advice for new or existing colleagues at community or technical colleges in your field?
Be involved. Take advantage of resources to improve your ability to teach. When I switched from a hospital setting to being an instructor, there was a huge learning curve. My colleagues and the college made me feel welcomed and part of the family. There are tons of professional development opportunities given to us, so my best advice is use those PDs to improve your ability to teach.

How do you connect with your students?
I really get to know my students during clinicals; how they learn, their family life, their stresses, and daily issues. Telling them that they can do this, listening, and reminding them that I am here to help improves their motivation and ability to complete the program.
Share a memorable teaching experience and explain why it was so impactful.
One year I had a student send me a letter asking to be withdrawn from the program. He explained that stressors in his home life, as well as at his clinical site, made him feel it was better to quit the program than carry on. I reminded him of his success at a previous clinical site, and let him know that I thought he could do this if he could stick it out for a few more months. The next day he said he changed his mind and decided to stay in the program. He made it through, passed the registry, and is now working in the field. Had I not taken the time to talk to him, and remind him why he was doing this in the first place, the outcome could have been much different.
Every month, NISOD profiles faculty and staff from our member colleges who are doing extraordinary work on their campuses. #NISODProfiles offer a direct connection to your colleagues from across the world who exemplify NISOD's mission of improving teaching, learning, and leadership.