Everyone Communicates, but Few Connect: Effectively Engaging Today's Learner
Instructors set the tone in the classroom with their approach to their work and students; through their actions, instructors communicate their character, credibility, and convictions. Research has shown that engagement in today's classroom requires a shift from traditional pedagogy, indicating that students now respond to how instructors make them feel rather than what they say. This means that in order to be an effective instructor, educators must learn how to connect with their students.
World-renowned leadership expert John C. Maxwell says that if you want to succeed, you must learn how to connect with people. And while it may seem like some folks are just born with it, the fact is anyone can learn how to make every communication an opportunity for a powerful connection. Through interactive discussions, personal reflections, and group activities, workshop participants learn new perspectives, practical tools, and key takeaways that are crucial to the skill of connecting. Participants return to their classrooms ready to implement new action plans and lead with renewed passion and commitment.
By the end of this workshop, participants know or are able to:
Build a heartfelt rapport with students.
Simplify messages down to their most relevant points.
Share stories and illustrations to make important points more memorable.
Communicate with character, credibility, and conviction.
Identify and relate to all types of students in a way that increases influence.
Forge connections that inspire trust, motivate hard work, and generate positive momentum in the classroom
Participants can claim a digital badge and certificate upon completing the workshop and a post-workshop survey.
Dr. Nicole Rankine is a certified teacher, speaker, and coach with the John Maxwell Team who founded The COLE Academy of Personal Growth, a professional development company devoted to helping leaders with leadership development, personal growth, and communication. Dr. Rankine travels nationally and internationally devoting her life to helping equip, inspire, and empower students worldwide. Dr. Rankine also serves as an adjunct professor and teaches future public health professionals. She founded Healthy Young People Excel, Inc., a nonprofit devoted to helping youth worldwide develop their soft skills so they can increase their self-esteem to see, own, and achieve their dreams. Dr. Rankine has provided training for government agencies, profit and non-profit organizations, schools, colleges, and universities. She holds a Ph.D. and Master's degree in Public Health and a Master's degree in Biology.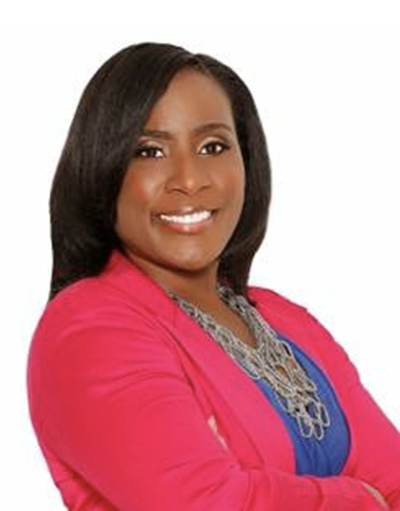 Workshops supplement NISOD's offerings of professional development programs and resources, which culminate with NISOD's Annual International Conference on Teaching and Leadership Excellence held every Memorial Day weekend in Austin, Texas. NISOD's annual conference is noted as the premier convening of community and technical college faculty, administrators, and staff who strive for excellence in leadership, teaching, and learning. For more information about NISOD's conference or to register, visit www.nisod.org/conference.