Meaningful Recognition: "I Like the Way You Said That"
Learning can be stressful for students. However, when students receive genuine positive feedback, an atmosphere of caring is created and becomes a strong motivator for student success. This workshop explores the concept of "Meaningful Recognition" and its positive impact on student learning. Designed for any instructor who would like to create a healthy learning environment for their students, participants gain an understanding about why the power of positive affirmation cannot be underestimated, creates an environment where students feel comfortable to ask questions, and eventually leads to greater student participation in the learning process.
By the end of this workshop, participants know or are able to:
Describe what "Meaningful Recognition" means to you.
Correlate the relationship between "Meaningful Recognition" for students and the enhancement of healthy learning environments.
Explore various meaningful recognition strategies used by fellow educators.
Develop an action plan to incorporate meaningful recognition strategies into your classroom or clinical setting.
Envision the impact that meaningful recognition will have on your students' learning environment.
Activities:
This highly interactive session provides participants with opportunities to:
Discuss what meaningful recognition means to them and share their experiences creating healthy learning environments.
Identify stressors students face and the ensuing fatigue they experience that can impact learning.
Describe how the strategy of, "I Like the Way You Said That/I Like the Way You Did That," can be used in their learning environments.
Develop an action plan to incorporate meaningful recognition strategies into their classrooms.
Explore the unlimited boundaries of "Meaningful Recognition" beyond the student/teacher relationship.
Participants can claim a digital badge and certificate upon completing the workshop and a post-workshop survey.
Wendy Garretson MN, RN, CCRN, CNE is a Professor of Nursing at Delgado Community College (DCC) who specializes in nursing care of the critically ill adult. During her 15-year tenure at DCC, Wendy has received two Endowed Professorships (2015 and 2019). She was also nominated for the Seymour Weiss Excellence in Teaching Award in 2012. Passionate about her subject matter, Wendy brings her 37 years of critical care nursing experience to the classroom and clinical setting.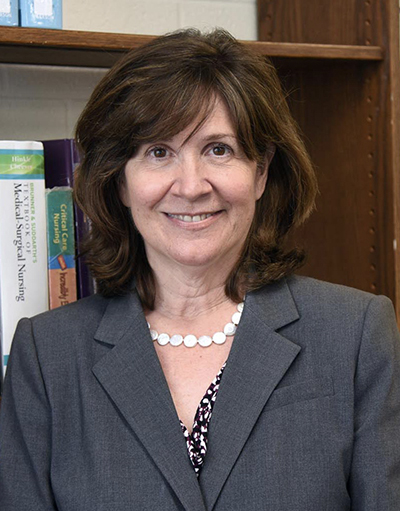 Workshops supplement NISOD's offerings of professional development programs and resources, which culminate with NISOD's Annual International Conference on Teaching and Leadership Excellence held every Memorial Day weekend in Austin, Texas. NISOD's annual conference is noted as the premier convening of community and technical college faculty, administrators, and staff who strive for excellence in leadership, teaching, and learning. For more information about NISOD's conference or to register, visit www.nisod.org/conference.