Teaching Critical Thinking
This workshop provides you with the tools needed to teach critical thinking skills while covering required course content. By the end of the workshop, you are able to create lesson plans that enhance students' critical thinking skills using the content from any discipline in the Humanities or Social Sciences. You also learn how to easily and accurately measure critical thinking skills.
By the end of this workshop, you will know or be able to:
Understand fundamentals of the human brain regarding dispositions toward critical thought, bias, use of evidence, and heuristic thinking.
Understand what works and what doesn't work regarding critical thinking instruction.
Learn and apply precise pedagogical methods that help students at any level improve their critical thinking skills.
Learn and apply precise pedagogical methods to improve writing skills based on critical thinking practices.
Create critical thinking rubrics.
Activities:
Participate in exercises proven to enhance critical thinking.
Create exercises and exams that enhance and measure critical thinking skills.
Use and create rubrics that provide viable measurements of critical thinking.
Participants receive a Certificate of Attendance upon completing the workshop.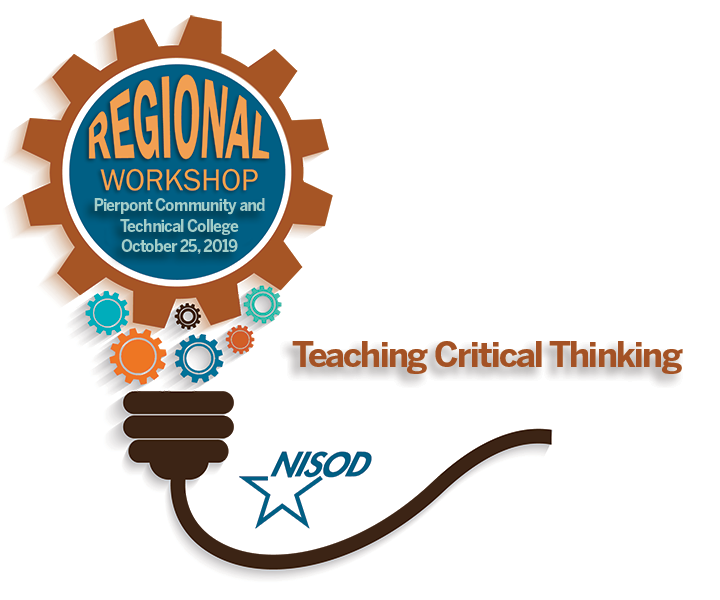 Dr. John Eigenauer is a professor of Philosophy and Computer Science at Taft College in Taft, California. He holds a master's degree in English, a master's degree in Humanities, and a doctoral degree in Interdisciplinary Studies from Syracuse University. Dr. Eigenauer has taught Philosophy, English, Mathematics, Computer Science, Physics, and Spanish. He currently teaches Philosophy and Critical Thinking. Before joining Taft College, Dr. Eigenauer worked for Microsoft as a Senior Technology Specialist and at NASA Lewis Research Center as a Systems Analyst. He is a recipient of NISOD's Excellence Award and has presented internationally on the topic of critical thinking.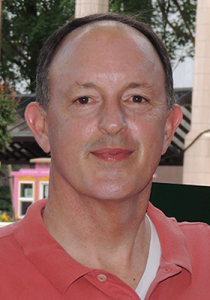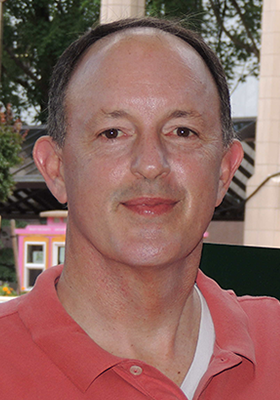 Registration Deadlines

Registration Type

Early Registration (On or Before September 27, 2019)


Late Registration (After September 27, 2019)



Member
$159
$209
Non Member
$209
$259
Host College (Member)
$129
 $179
Friday, October 25, 2019
10:00 a.m. – 3:00 p.m.
Workshop
12:00 – 1:00 p.m.
Lunch Provided
Pierpont Community and Technical College
Advanced Technology Center (ATC)
Rooms 216 A & B
500 Galliher Drive
Fairmont, WV 26554
Download: Campus Map
Please contact Edward Leach at ed@nisod.org or (512) 232-1430 for additional information or to arrange to have a workshop brought to your college.
Workshops supplement NISOD's offerings of professional development programs and resources, which culminate with NISOD's Annual International Conference on Teaching and Leadership Excellence held every Memorial Day weekend in Austin, Texas. NISOD's annual conference is noted as the premier convening of community and technical college faculty, administrators, and staff who strive for excellence in leadership, teaching, and learning. For more information about NISOD's conference or to register, visit www.nisod.org/conference.