#NISOD2017 Social Media Toolkit
NISOD's 2017 Conference is gearing up to be the best year yet! We've put together this toolkit to help you spread the word about your participation at #NISOD2017.
Don't forget to follow NISOD on Facebook, Twitter, Instagram, and LinkedIn to stay up-to-date as we get closer to Memorial Day weekend.
Happy sharing!
Sharable Social Media Images and Posts
Download and share any of the social media images below by clicking on the options to access the full-sized graphic(s). Each social image is sized for sharing on Twitter, Facebook, LinkedIn, and Instagram. Feel free to copy either of the sample posts below or craft your own message to share, but remember to use the conference hashtag: #NISOD2017.
For Presenters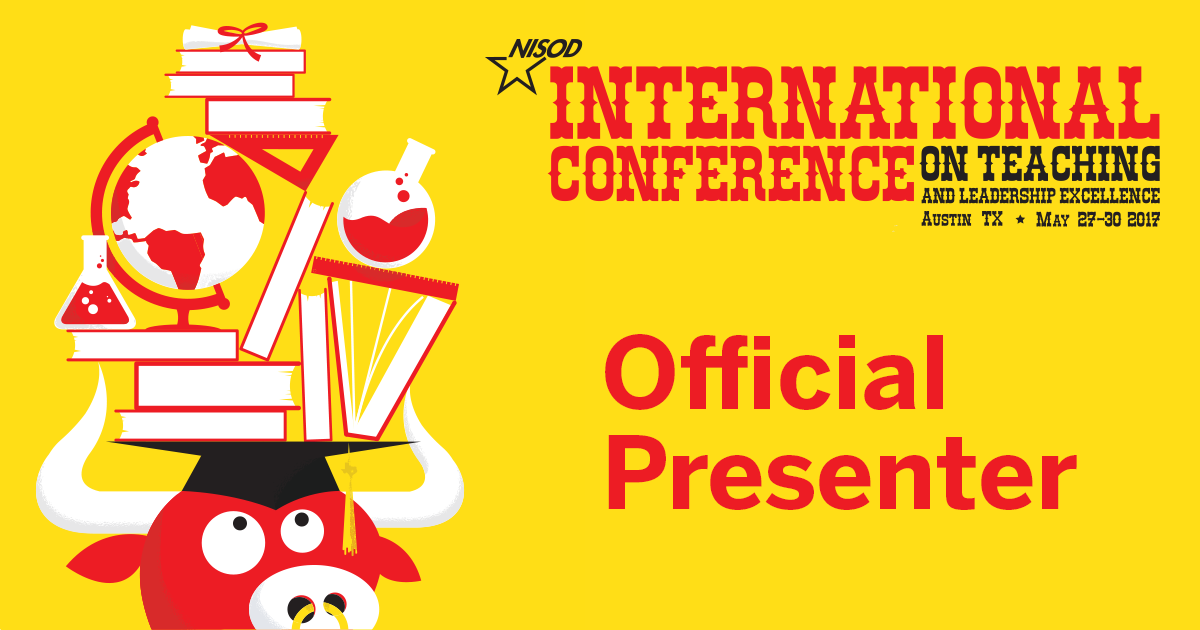 Download for: Twitter | Facebook | Instagram | Linkedin
Sample Posts:
For Attendees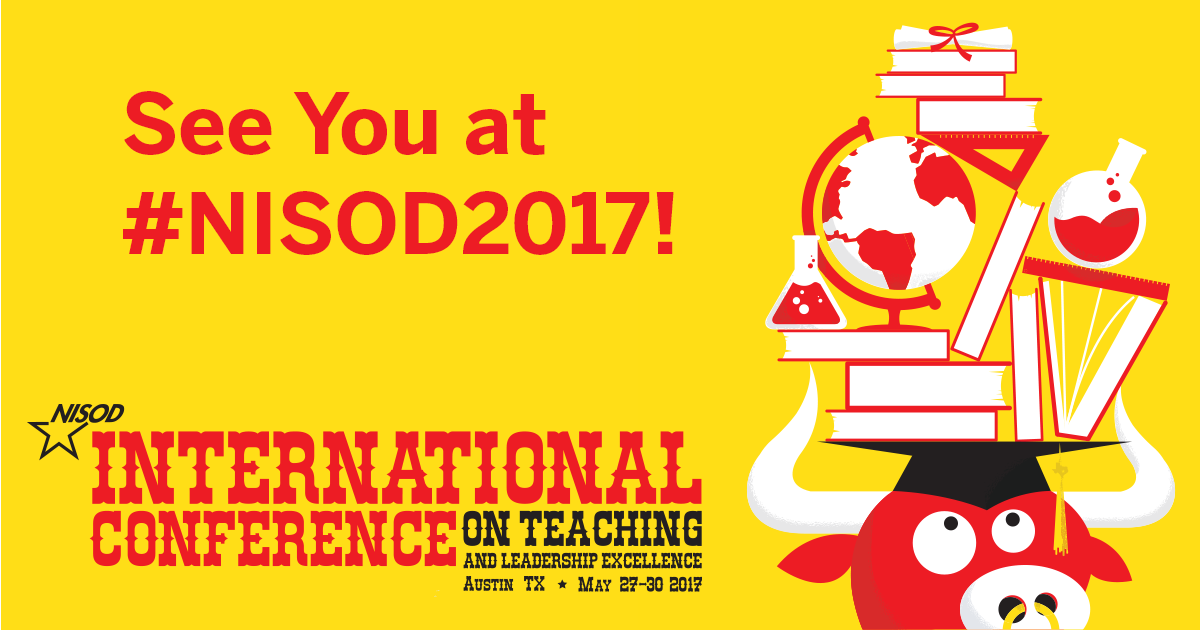 Download for: Twitter | Facebook | Instagram | Linkedin
Sample Posts: